A simple breakfast of tortillas and eggs as we haven't done the shopping yet.
And the shopping at The Mega…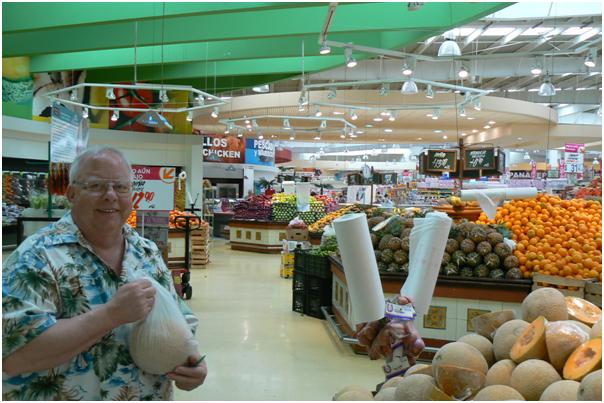 Melons, and refrigerators and anything else you can think of.
Water aerobics from above (as opposed to actually in the water).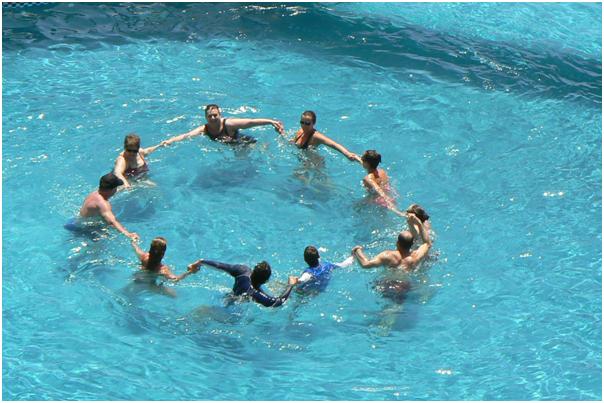 Dinner on the upper deck…
Dinner.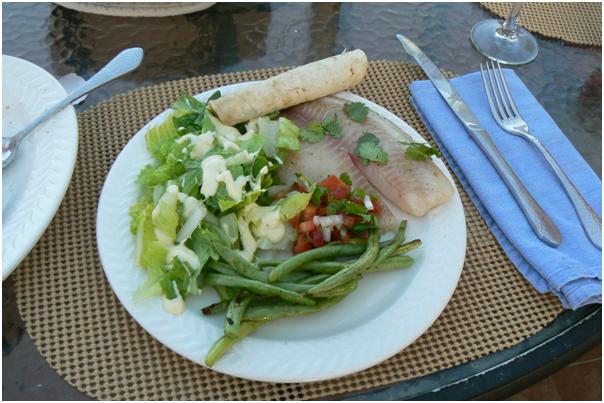 Grilled tilapia, green beans, salad and some fresh corn tortillas. Yum.
[? ? ?]