The whole reason for this trip is Rich's 60th birthday, which is today. I'm not sure why that means he's fixing his traditional hueavos rancheros instead of getting served breakfast in bed, but when the boys are on the road, he's usually the breakfast cook and I'm usually the dinner cook, leaving Curt as the PuPu Platter arranger.
For those of you not on FaceBook I'll share a couple of stunning photos from this trip that Curt took.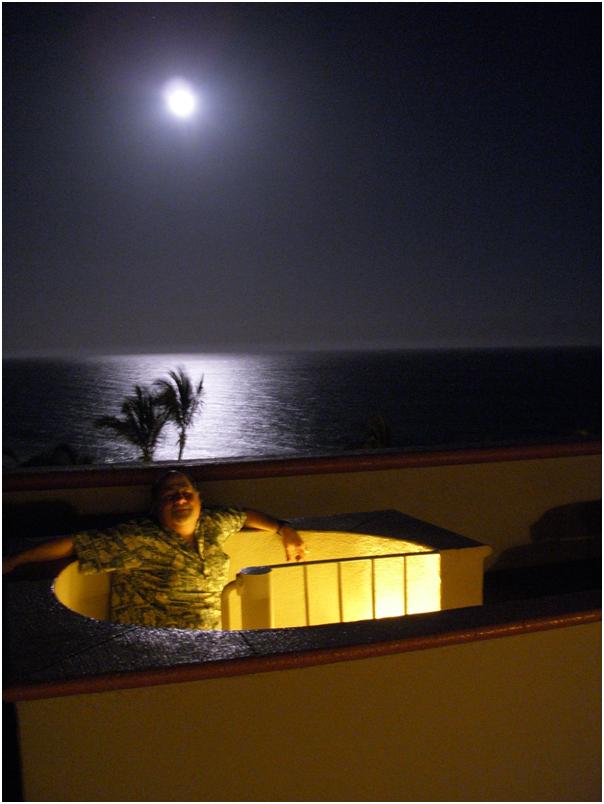 The first night we arrived. Sort of like a gopher coming out of its hole to see its shadow, except it isn't February.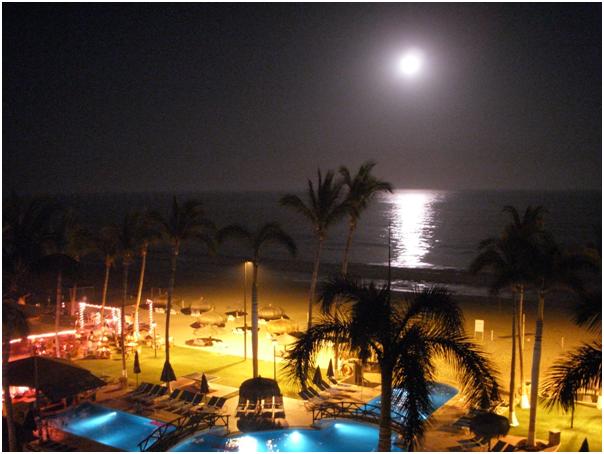 And last night.
For Rich's birthday dinner Curt treated us to a STUNNING dinner at Volia in the art district of San Jose del Cabo. The boys each had the Voila Salad (hearts of romaine, endive, pear, caramelized pecans and Roquefort dressing) and the Pistachio and Macadamia nut crusted Sea Bass, while I had the Lobster Burrito. The were all stunning. I can't believe the boys had room left for the mocha-mascarpone filled cannoli and the chocolate tart. Add margaritas (the boys) and a nice Don Julio for me before dinner and a Baja Nebbiola and it was a good thing we were taking a cab home.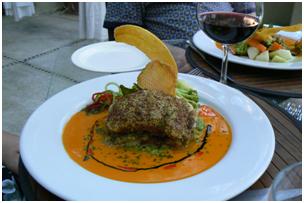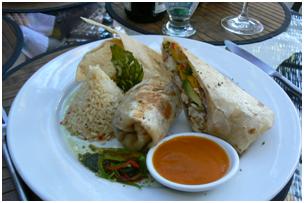 The owner is a Cordon Bleu trained chef, check out the menu here:http:/www.voila-events.com/ Curt found the place on TripAdvisor where is also said "gay-friendly", and yes, the owner is very gay and very friendly.
Needless to say we were all in a food coma afterwards.
An early night for us all.
[? ? ?]