Breakfast.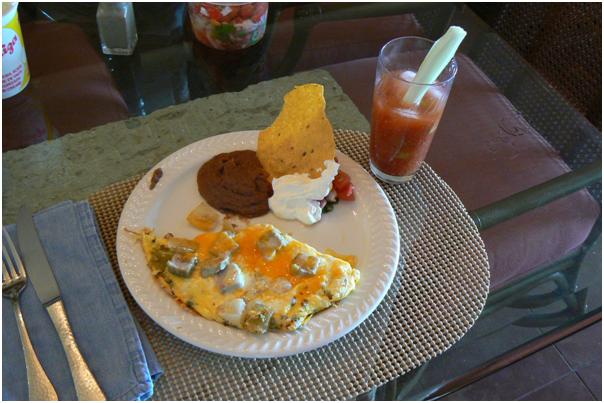 Humor wall painting. I know it's supposed to be a musical instrument, but really.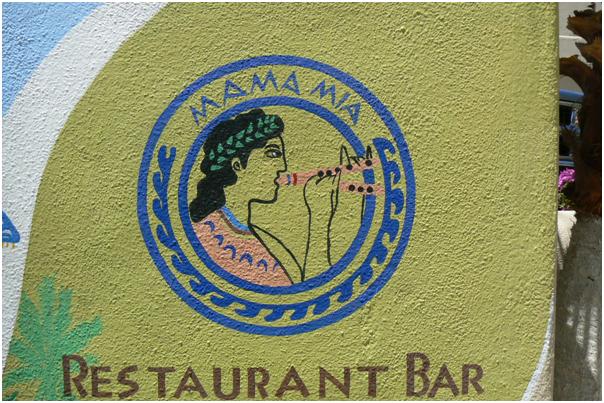 Dinner.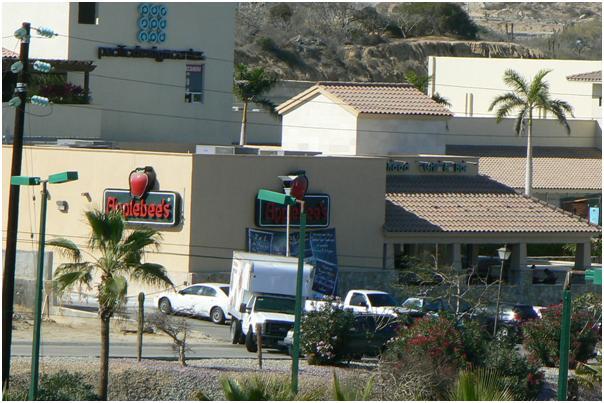 Just kidding, though it is just across the highway. Dinner was steaks and roasted peppers on the grill, a nice salad, and a lovely bottle of red, if you count the one we oened AFTER the bottle that seems to be communion wine (Easter is Sunday after all).
Finished the Calvin Trillin book Killers. Finished the J.A Jance book, Shoot Don't Shoot, and started in at 11pm on the James Patterson/Peter de Jonge book, The Beach House.
I love a vacation when I can go plowing through pulp fiction.
[? ? ?]