Highlight of the day was dinner with the locals. On Thursday night, Curt went up the hill to the bar called Syriaccus to see this "alternative" band lead by Memo. Tonight we have Memo and his friend Luis for dinner.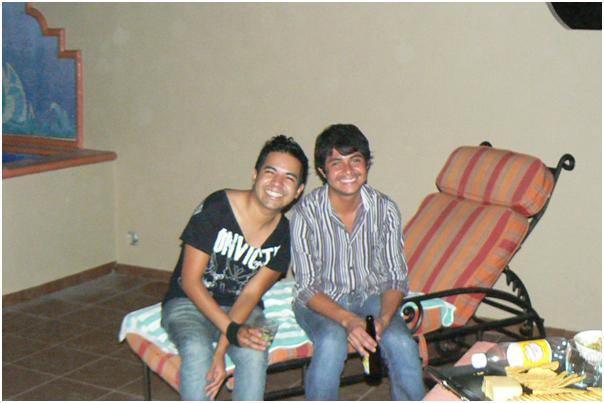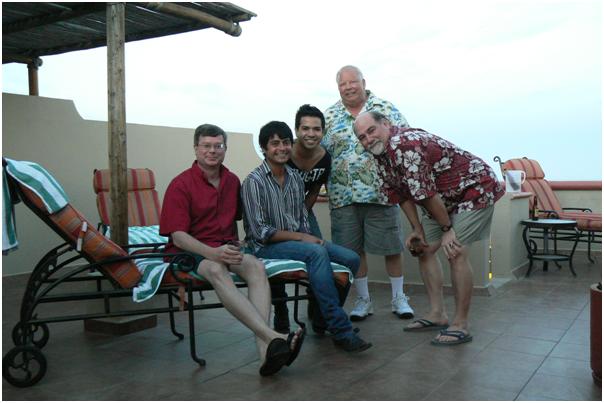 Marinated flank steak on the grill after we had to call for more propane, so dinner wasn't until after 8. Add a salad and some roasted red peppers and you have a fine meal.
And I almost got lucky with Luis!
Not bad for our last night in town.
[? ? ?]