Up early today as I'm a Human Test Subject for Boeing today. $150 for sitting on my ass, periodically answering survey questions between feeding and hydrating me. Oh, and the blood pressure and heart rate readings as well. It seems they want to know how stressed out you get on a 6 hour flight when the seats don't recline. The answer? VERY unless they were serving scotch, which they weren't.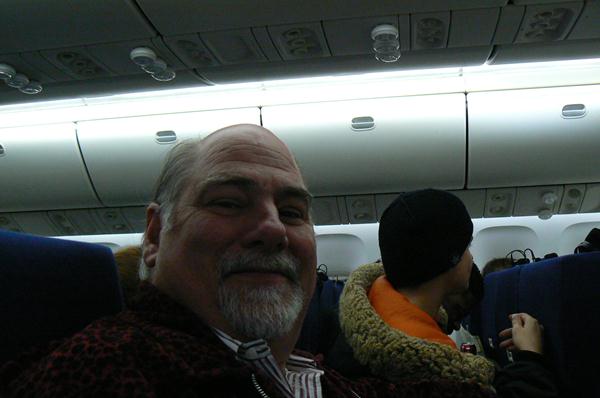 At least I got:
An aisle seat
A cute guy across the aisle
A VISA gift card for $150
It reminds me of one of the Colonels who said he'd rather have his fingernails pulled out than endure another long flight in coach. And to think, I did it willingly.
I reported for duty at 8:15 and was out of the Boeing parking lot at 5pm with my gift card. Of the 25 or so people who did this routine, only one opted to donate is gift card to charity. I guess the rest of us needed to money. I know I did.
The service during the "flight" (complete with background air noise) was a beverage service, then a snack service, then a lunch service, then a beverage and snack service. And yes, you had to remain buckled in unless you were stretching, not unlike a real flight. And yes, I was just as disoriented after the "faux" flight as a real one. At least I finished another book from my holiday reading collection.
At later than usual dinner for me, 8PM because of all the food they served (which was catered by Gretchen's Of Course so it was much better than airplane food). Stir-fried pork and spinach over a bed of rice cooked in chicken stock (with leftovers for breakfast in the morning.
Still trying to catch up from being out of the office for two weeks.
[231.4]