Slept in this morning. Now nice.
Much puttering around in the morning, loading the contents of the refrigerator into the 12v/110 cooler that goes into the back of the station wagon (a Kona Blue/White two-tone Ford Flex). Dogs to the vets to board, the leasing agent to talk house issues, the hardware store for a new faucet, back to the house to drop of faucet and garage door opener for package coming in the afternoon, Chipotle's for lunch (I limited myself to half a burrito) and on the road a little after 1pm.
Destination: Steamboat Springs
Drive Time: 3 hours, 10 minutes
Sights along the roadside: The Sculptured House featured in the Woody Allen movie, Sleeper.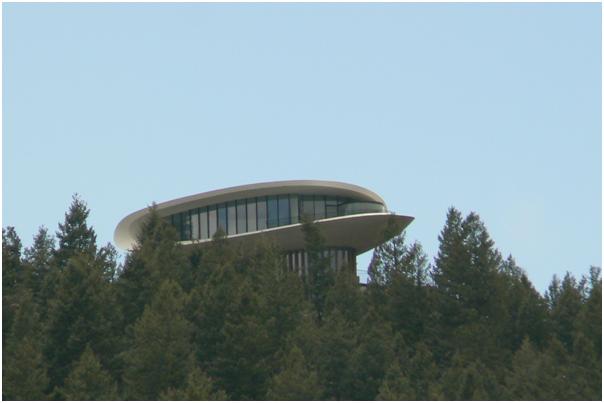 And here is a tour of the condo while Dan is working on a chicken with pan sauce for our dinner:
Great dinner of chicken, steamed broccoli, mixed salad and a lovely Bonny Doon Cinsault (a member release only)…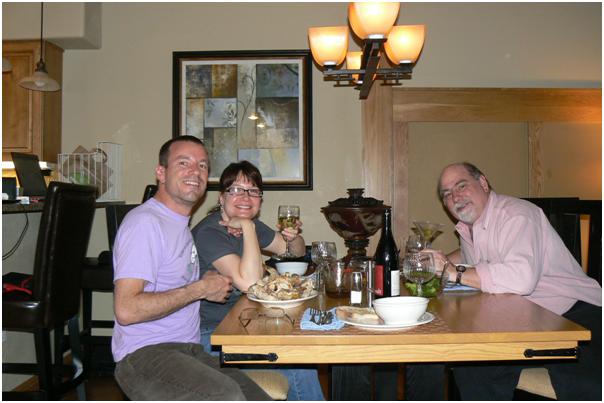 Great hot tub afterwards…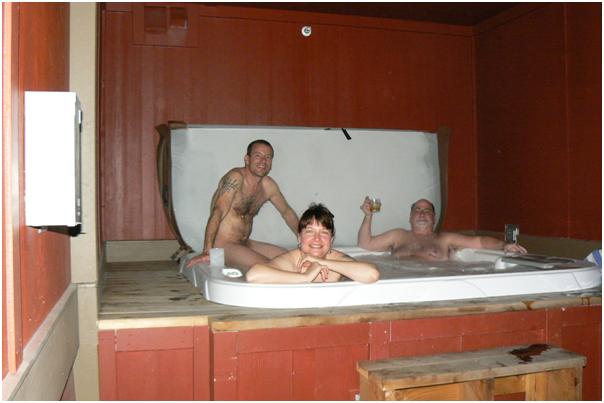 And I managed to nod off on the couch waking up at 1am to go to bed.
I must be on vacation.
[231-232ish]