We have goals today:
Breakfast
Reading
Blogging
Writing Postcards
Brown Liquid Run (booze)
Sightseeing
Dinner
Movie
Mission accomplished, though to broil the steaks we had to use another Kondo Kooking(TM) trick. No broiler pan was provided so my idea was to lay them across a bunch of forks.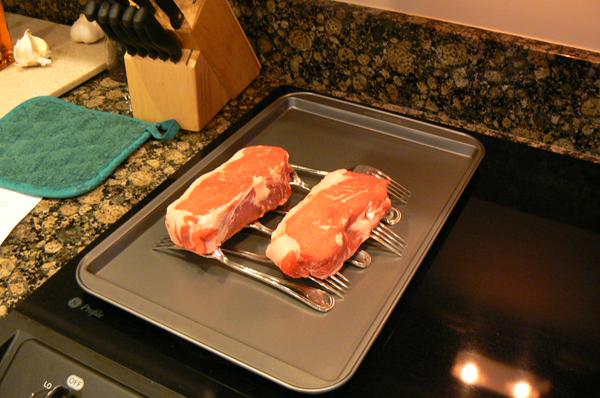 Not a bad way to make do of a bad situation. And here is a shot of the Colonels on the Boardwalk.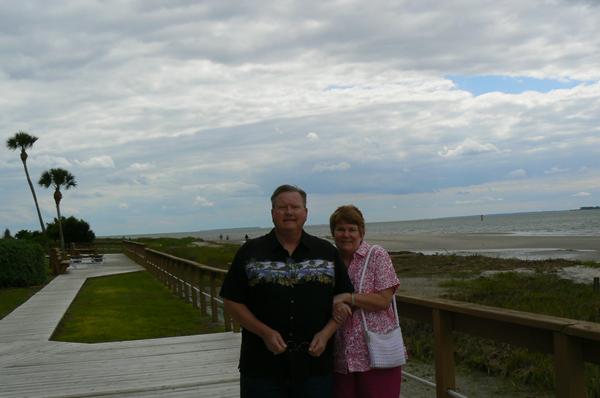 We tried to watch a movie after dinner: Hereafter with Matt Damon. Kate got a third of the way through, Eric made it two thirds of the way through, and I toughed it out. It wasn't worth the effort.
[? ? ?]