Work during the day… you have to love inhaling 3M Products that have a huge VOC (Volatile Organic Compounds) content. The test will be ready to truss up on Saturday, and then mail off.
Still working on cleaning stuff out of the office, well, I got one box out today. One a day for the next two months and I'll be done.
Because of yesterday's passport posting, my dear friend Susan did this little graphic ditty: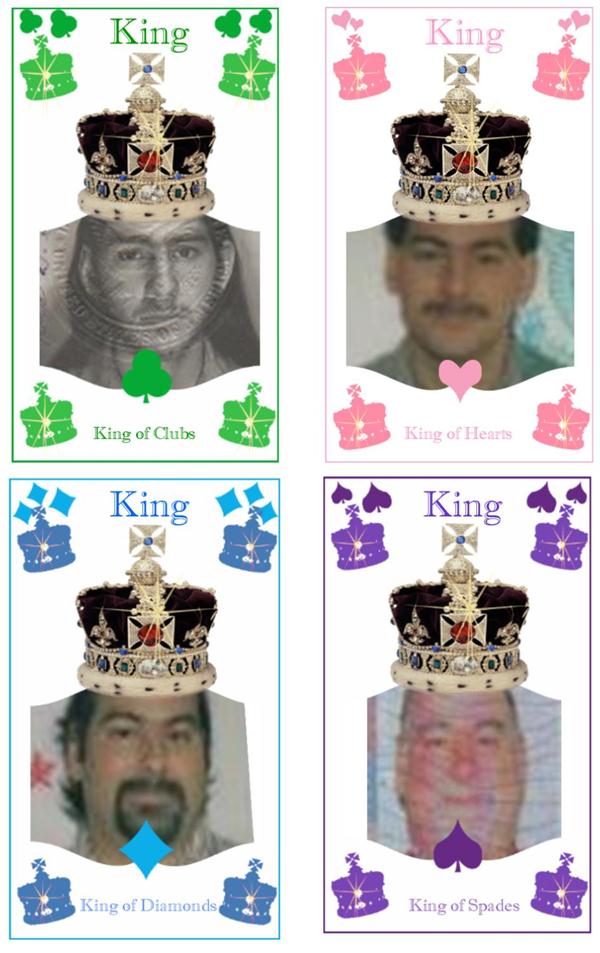 I'm thinking "Queen" would have been more appropriate, though the photo in the upper right hand column evokes visions of my dead brother who once had a mustache style very similar.
Dinner tonight was a couple of pork cutlets with some wilted spinach splashed with sushi rice vinegar.
And for those of you who don't know how Radical Faerie Gatherings and Heart Circles Work, here is a really bad/humorous take on the process:
[228.5]