Nice to catch up on some sleep, but feeling sorry for Jameson who needs to be out of the condo by 8:15 every morning.
Today the plan is to wander down to California, which is about 8 miles away, and all downhill. Checked out a bunch of thrift shops with no luck, but did swing by Ross Cross Dress For Less and found a 100% Silk shirt for $11.99 (plus tax), and the CVS Pharmacy for a 1.75 liter bottle of Evan Williams for $14.99 (plus tax, which is basically the price of a 750ml bottle in Washington).
Seriously changing weather in Tahoe. One minute this: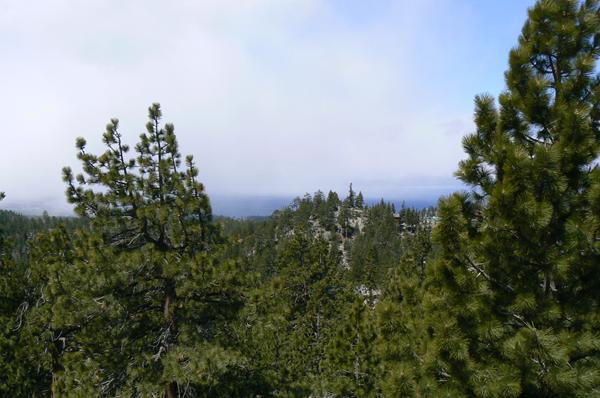 And a little later, this: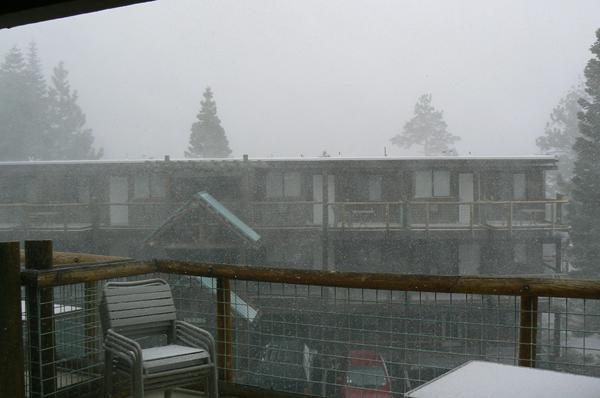 Of course when it was time for dinner, the snow storms are howling: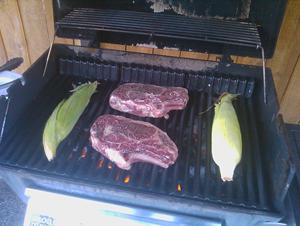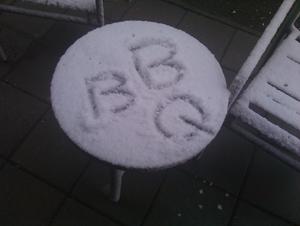 Since Jameson has a vegetarian guest for dinner tomorrow I thought it would be a good idea to have the obnoxiously huge chucks of cow flesh tonight and save the rather tame pork tenderloin for tomorrow night.
Once again after dinner we headed for the hot tub, and then back to the office to get someone to unthaw the lock so we could actually get in. The maintenance guy shook his head and said he thought we were crazy, but in a loving tone.
Earlier to bed tonight!
[? ? ?]