Out of the house at 11:30 for a day of driving, luckily the sun is out and the top is down.
Driving in a fairly large circle to/from Seaside, Oregon to put up a friend and do a little antiquing on the way down since I have time to kill since he doesn't get off until 4:30.
The route:
The view: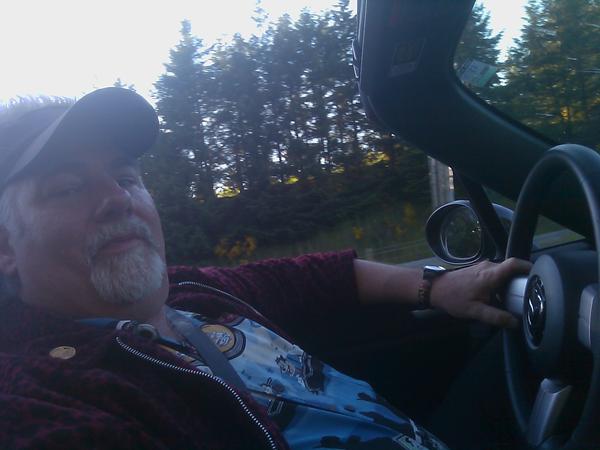 Got back to the house around 9:30 which is really late for me and cocktail hour. Wouldn't you know there would be a call at 12:30 in the morning from Wonderful and SongBird wanted to help me deplete my liquor cabinet.
Not an early night to bed.
[231.2]