Nice to sleep in a bit. We don't have to leave for Discovery Bay until early afternoon, so the morning is of conference calls and breakfast. Unfortunately both happened at the same time, but when Boltive calls, Uncle Markie answers.
Scramble eggs and toast for breakfast and lunch was a fast food drive-through in lovely Bremerton — we took the southerly route rather than the ferry — we'll take the ferry tomorrow on the way home. Destination? The WorldMark Discovery Bay which is between Port Townsend and Port Angeles on the Olympic Peninsula.
Top down day the whole way with me slightly worried about the sun on the very pale Fernando.
While I took a nap after we settled in, Fernando took a walk around the grounds and grabbed some shots: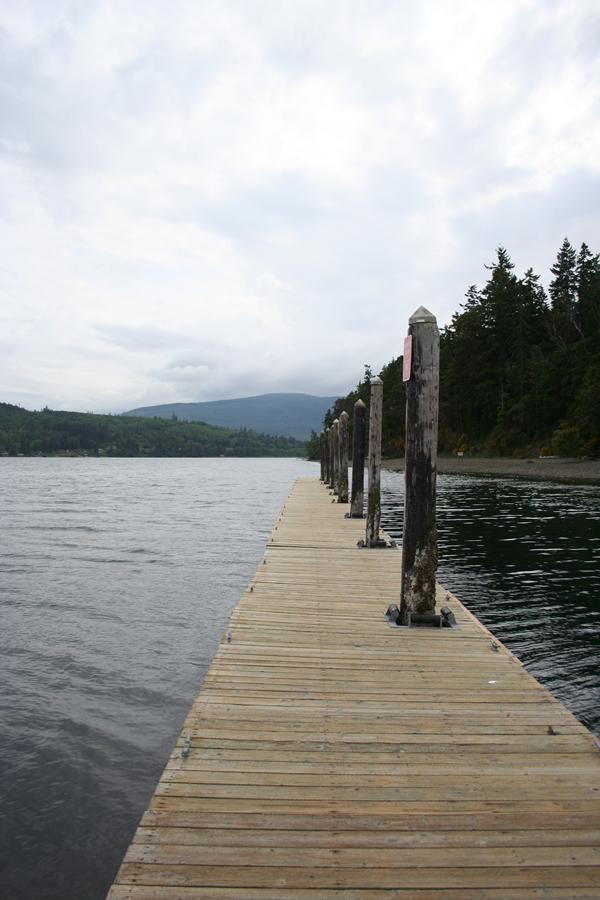 Those two are my favorites.
Dinner was grilled corn on the cob, veal chops, salad, and a little wine. Not bad for roughing it.
To bed comparatively early as opposed to last night.
[228.4]