Just a day of getting lots of things done… like additional birthday plans. The list is now:
Seattle to Vancouver on the train with Dancing Bear
Vancouver to San Pedro on the Carnival Spirit with Dancing Bear in a suite
Long Beach to Seattle on the plane with Dancing Bear
A couple of days later a Frequent Flier ticket to Santa Fe
My actual birthday at the Dia Foundation's Lightening Field site
Fly back to Seattle
Pick up Joe from Tucson the next day and check us into the Camlin Penthouse suite
Return Joe to the airport following Monday
Following Saturday fly to Tucson to celebrate Joe's birthday
Return following Tuesday.
Once again I've managed to turn my birthday (55) into a several week occasion. Out of pocket? Less than a grand.
And dinner — just a small steak: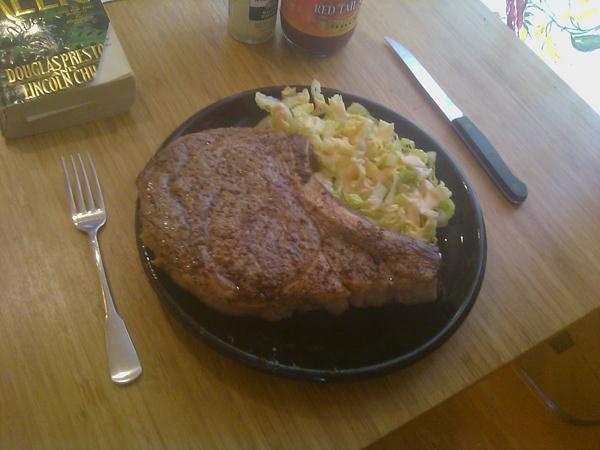 And then onto getting the new wall mount for the TV as the stereo equipment stack keeps getting bigger and cutting off part of the screen when I swing it to watch from bed.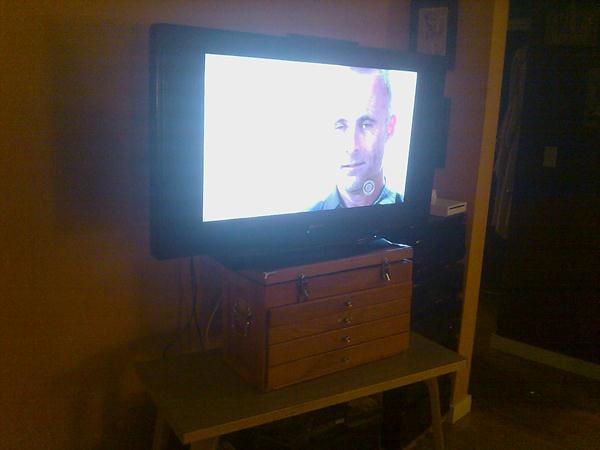 As you can see, to boost it up to bolt it I've got it stacked on a bunch of stuff. No wonder the installation instructions say to use two people.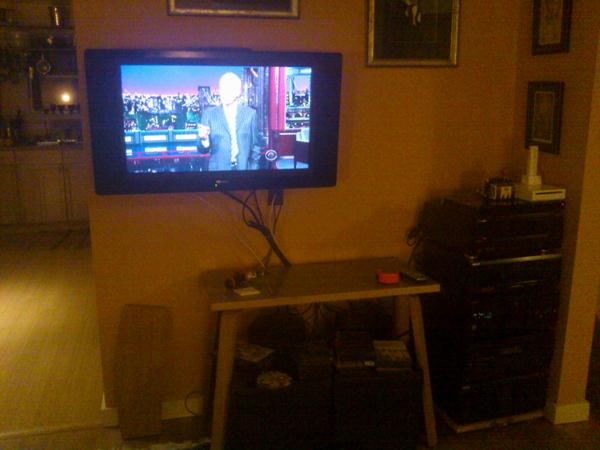 But it's all done. Now all I have to do is redo the table top making it longer. Might even move the bar to the living room in a final attempt to find a place where it works.
[229.9]