Back from Bamboo Hardwoods with a piece of bamboo plywood ($52):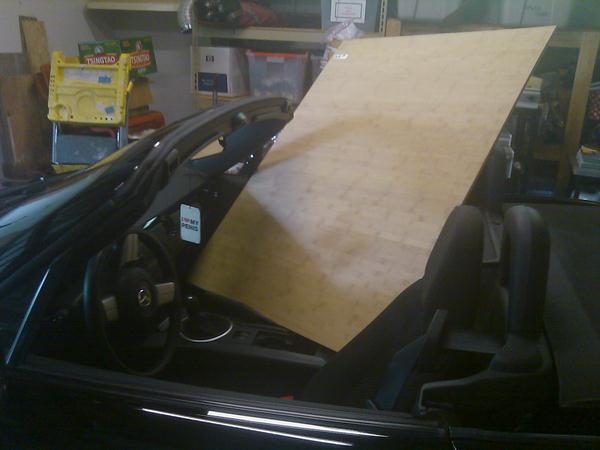 Yes, I drove home with a piece of plywood wedged in the car, now you know why I own a convertible.
The start of the bar-building process: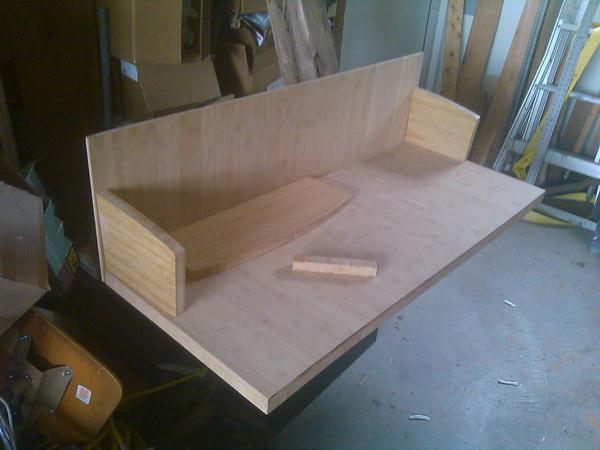 Off to the airport to welcome the inaugural flight of Condor Airlines coming in from Frankfurt. From the gate, which meant getting a letter from the Port of Seattle verifiying that I was NOT on either the Selectee or No-Fly List. Here is a picture of Jill and I at the gate: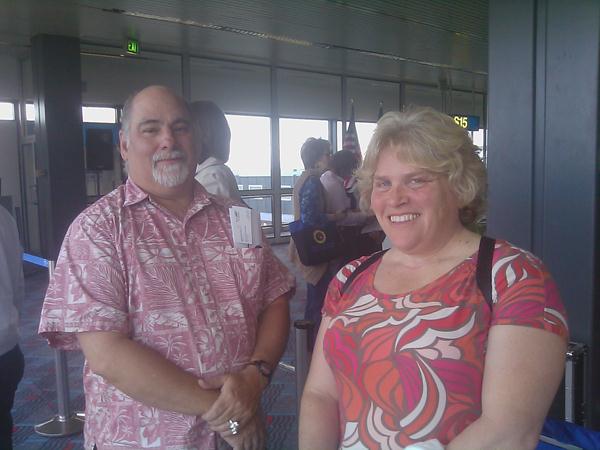 Yes, there are other silly people who go to airports when they aren't flying.
And the picture of the Port of Seattle Fire Department firing the water cannons to welcome the jet. Too bad they didn't pick a better gate so all the party attendees could actually see something:
And my dinner (add the wilted spinach in your mind):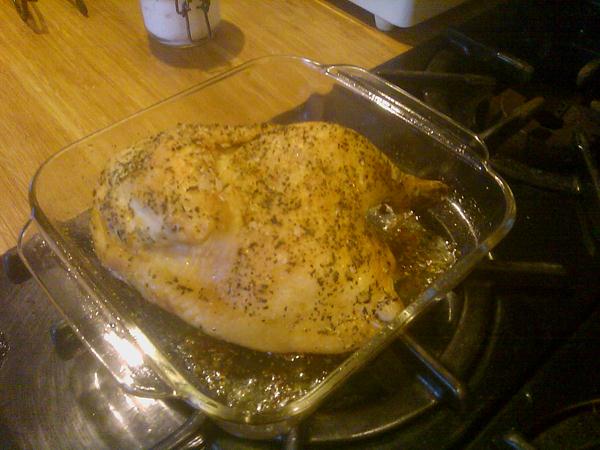 Got the rest of the bar put together, sanded, and sealed for tomorrow we install. Which means I got to bed VERY late (or would that be early?).
[228.2]