Besides doing the hour or so of registration work, with company coming on Monday it's time to get the "Dining Platform" a little closer to finished.
And other paperwork related to loan refinancing (still haven't heard back from weatherization) .
So when all else is done, work on the house projects because company is coming on Monday to celebrate "Blow Up SouthPark", aka, 4th of July.
Here is the work so far: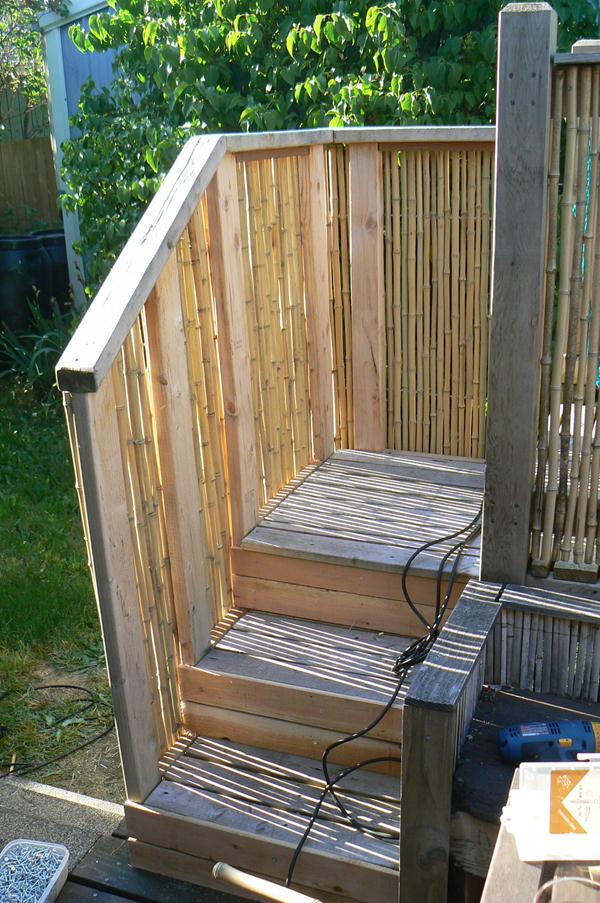 That would be the new bamboo fencing around the stairs.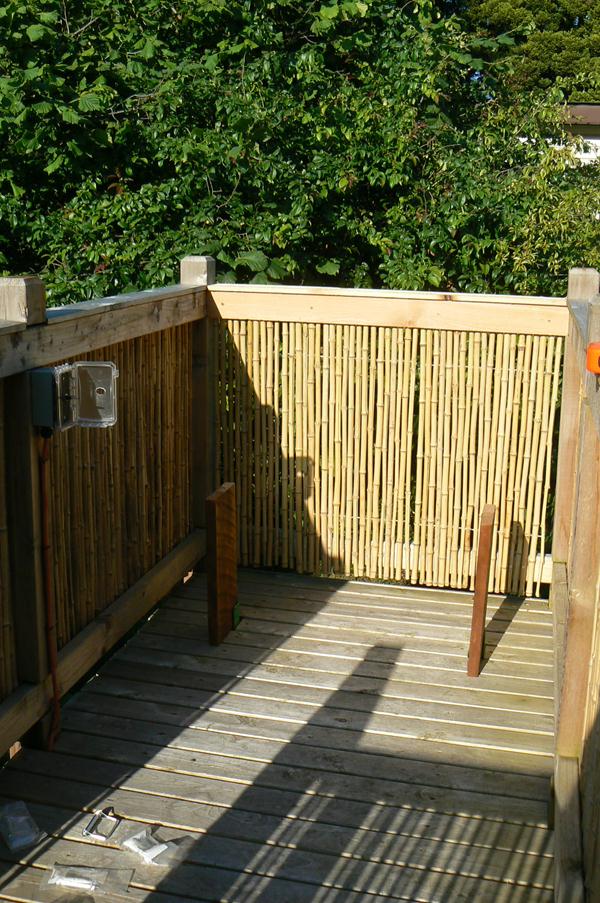 And then the bamboo fencing at the end of the deck, and the starts of the supports for the benches, which I've located the wood for (in the garage) and figured out dimensions. This project might ACTUALLY be done tomorrow! It would have been quicker except that I'm doing "finish" work that most people won't notice. Unfortunately my hope of a surround for the scissor lift base with the existing bamboo is out. I have patching material left, that's it.
I gave up on the project (except for measuring and stuff) at 5pm and started the evening self-medication process, followed by a filet mignon dinner (with salad), and some junk tele.
Rest of the evening just dealing with registrations, email, Facebook, the usual crap.
[228.2]