It was a day of details, details, details, and leftover chicken for two out of three meals.
Lots of work on business plans, operating agreements, logo work, culminating in a two-hour late afternoon meeting with a potential third partner.
Add an evening sitting in front of the computer and sorting through forms finds the August Gathering almost full, and most of the cabins assigned. Details, details, details.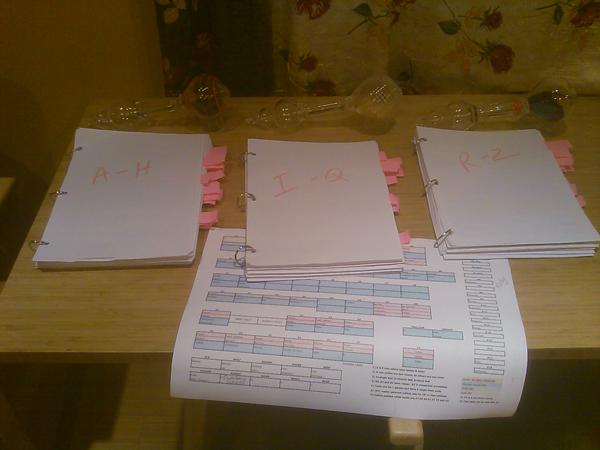 Like I said, stacks of paperwork.
[230.5]