My Inbox this morning brought a good deal. $129 round-trip (including taxes!) Seattle to San Francisco. I even got as far as choosing dates and seats before I pulled the plug. I'll be seeing Mark and Onyx in mid-August at the gathering, and am hoping that by early September I'm booked with work because later in September I'm gone for a couple of weeks.
Today's happy picture, Mr. Lobster, a gift from Fernando.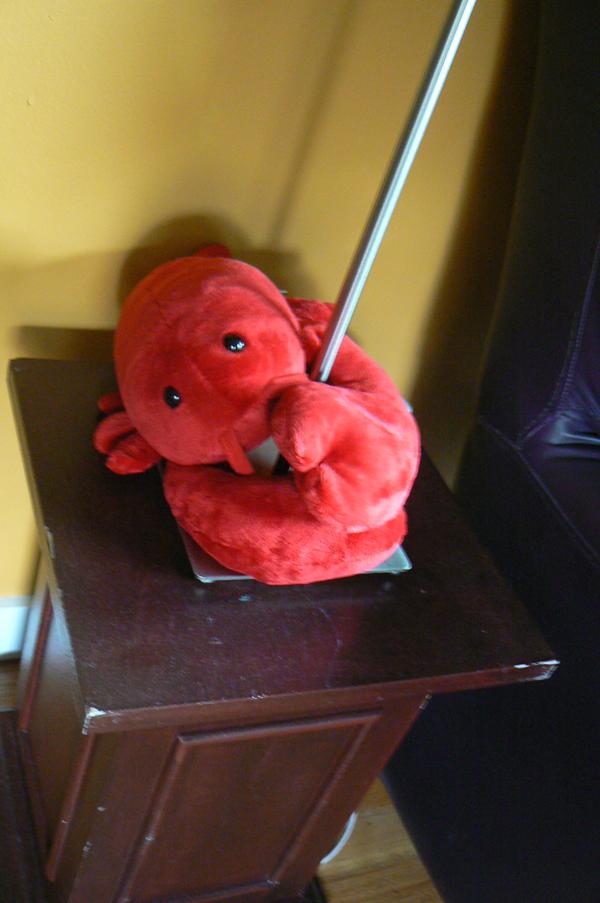 And no, he isn't dinner, nor is anymore chicken. Tonight it's a boneless blade cut of pork and a bunch of spinach.
The evening was data entry correcting the last of the 200+ bounced emails from the last Gathering campaign.
[229.4]