Hectic day with a growing waitlist for the gathering and picking up MaryBeth from Swedish Medical Center and taking her home to Tacoma. She was in for a sort of hernia and touchup on her reconstructive surgery. And you know how much I hate hospitals.
Which gets me onto all things plumbing. How do you test toilet designs to make sure they are up to the stuff? Miso paste and condoms. From this month's Popular Mechanics:
"The standard toilet-testing load — known as a unit — is a condom full of 50 grams of miso paste. Engineers flush six units to simulate a typical man's demands. At trade show demos, folks toss in 10 units at a time. The ½ kilo test proves the loo can handle even the toughest encounters."
By the time I got back to Seattle, think Friday afternoon traffic in two directions, forget picking up a prescription at Costco (again, on a Friday afternoon, a bad idea).
I left for the airport at 7pm as the Boyz (Mike and Max) plane was running a little late. It wasn't hard to get their attention (having never met them) with this sign: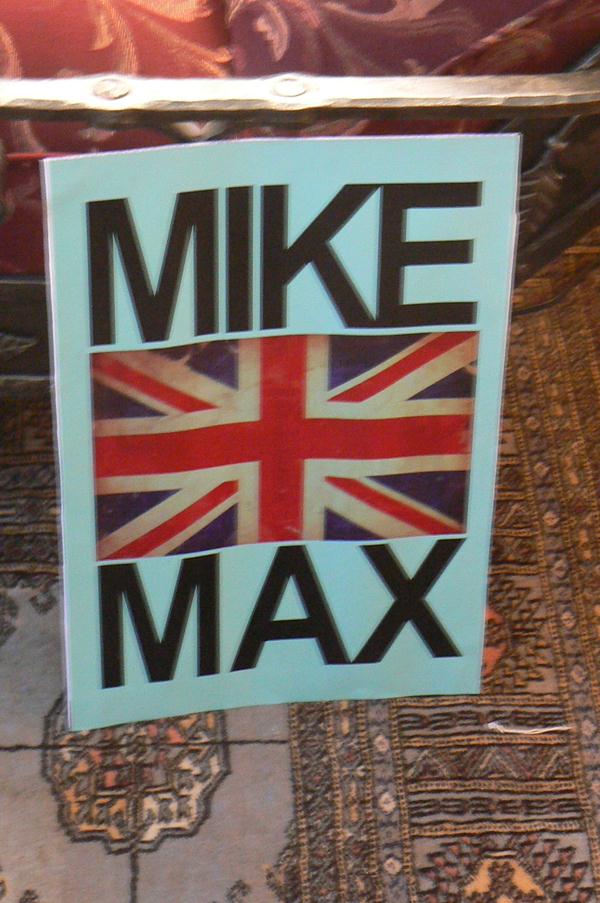 Yes, they are British, Oxfordians if that's what they call folks from Oxford. They are friends my college-era buddies, husbands, daughters, boyfriend and his gay buddy. Confused. I'll let you assign who's who to the picture: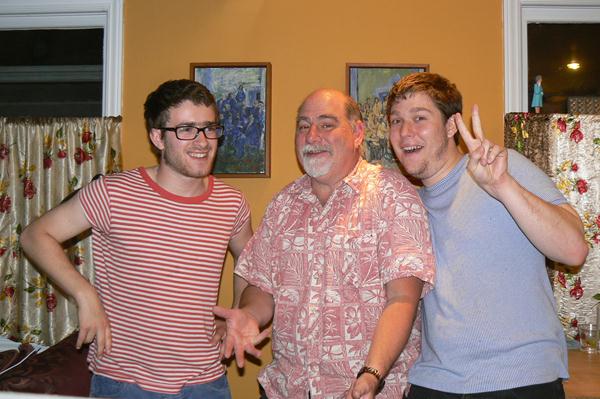 We had a much needed for the boyz late dinner of lamb chops, roasted potatoes and salad.
Ended up staying up wayyyyy too late. The joys of company.
[227.5]