I must say that staying up late leads to getting up late which means breakfast is closer in time to lunch.
Today's plan is to play tourist with my favorite driving tour. South to Tacoma with a stop at South Center for 35mm film. Yes, real film. Mike has a couple of non-digital SLRs with him. So odd to even have to say non-digital. I haven't had an old school SLR for at least 20 years, but I know who still has mine: Jimmie.
After the film stop and traffic hell of a torn up South Center area, it was across the Tacoma Narrows Bridge, made famous from the original span, Galloping Gerty:
We got across just fine on the replacement bridge, though it was amusing that Mike had seen the footage of the bridge collapse.
I opted for the ferry from Bremerton to Seattle as it's a little longer and a prettier than the Bainbridge Island to Seattle run. It's been a while since I've been to that terminal — they have seriously spruced up the waterfront!
This isn't the best picture, but it's the only one I took on the boat of the boyz: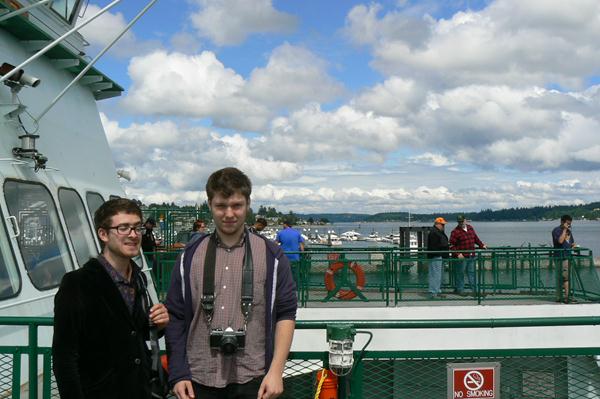 Back on the Seattle side we plunged into the traffic from both a Mariners game and a Sounders game trying to get to the apartment for me to pick up a package, and show off Uwayjama while shopping for the veg to go with tonight's meal. The boyz were quite impressed with the geoducks (aka Horse Clam).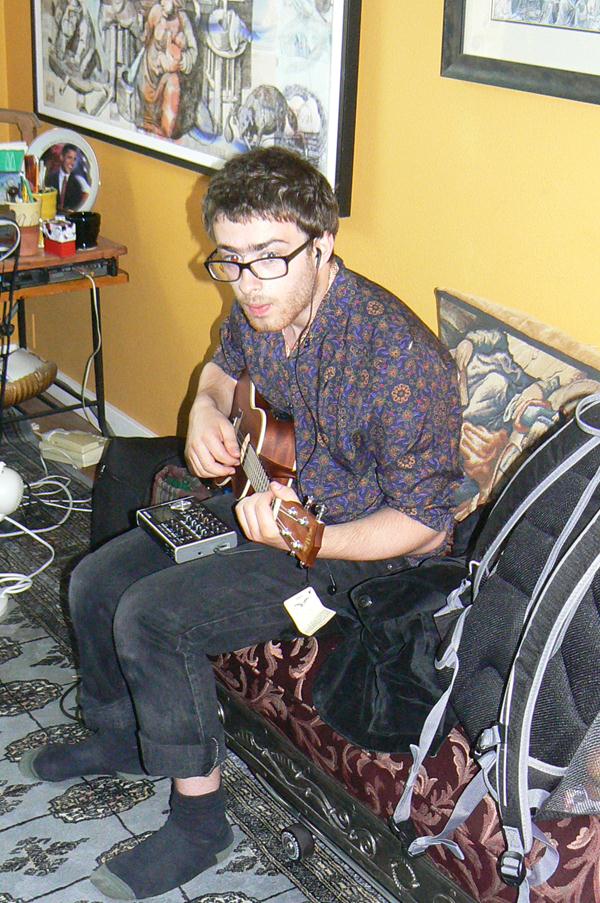 While they are both musicians, Max was having a field day with both my ukulele AND my concertina. Damn talented. Poor Mike is limited to the guitar and the uke.
Dinner was a huge pork roast on a bed of potatoes, and a massive salad and a couple of baguettes fresh from the oven.
Damn fine meal and damn fine house guests.
[? ? ?] scale is buried in the disaster of the boyz room