With everyone in bed early last night we were up early, fed, and out of the house by 11am to take the boyz to the hound, the Grehound that is: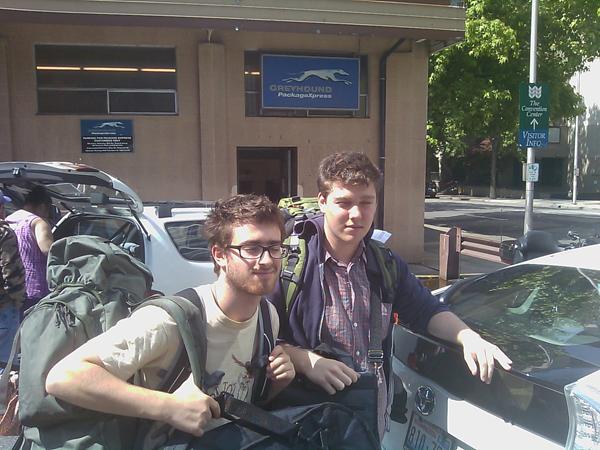 Thanks DancingBear for the use of the car! Hope you had fun with the Miata. I dropped the car off in the north end and returned top down for a quiet evening at home. I even tried out the new headset for the massive phone:
That's a shot of me chatting with Wendy from Kansas City about life, love, and New Orleans.
My quiet dinner was pork sandwiches on the left over dinner rolls, slowly cleaning out the leftovers from cooking for three for three days.
Almost done.
{227.5]