The first night in the Tent-Cot. Wrong sleeping bag — I should have brought the big-ass cotton lined one. Between the nylon of the sleeping bag and the nylon covering the mini-air mattress and the nylon of the tent, lots of sliding around. And I forgot a pillow so I had to stuff every spare thing into a stuff sack (for the sleeping bag).
A serious protein breakfast — ½ pound hamburger patty with a sunny side up egg on top. Yum. Makes up for the pasta last night. And the coffee tent-side was stunning.
One of the features of the American Ridge Lodge is the 30-hole outhouse. I kid you not.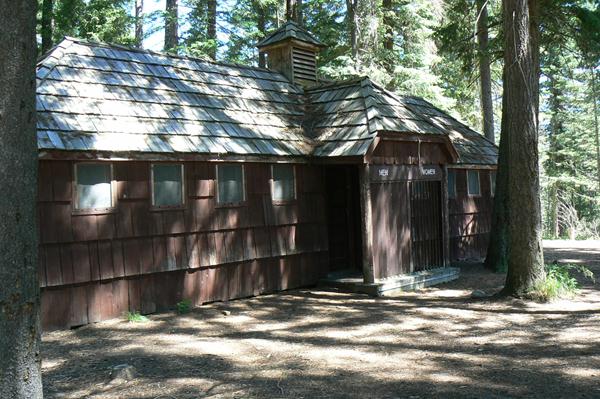 And the main lodge: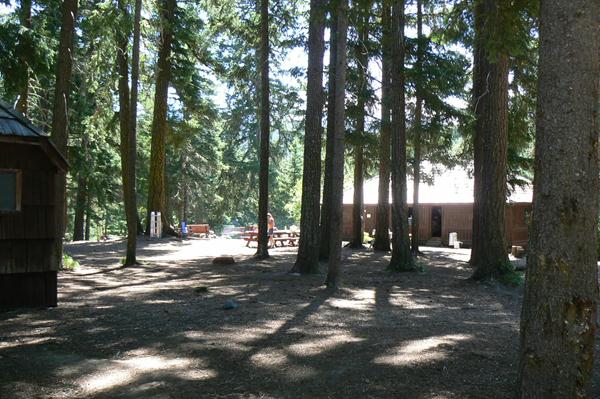 And the nightly bond fires: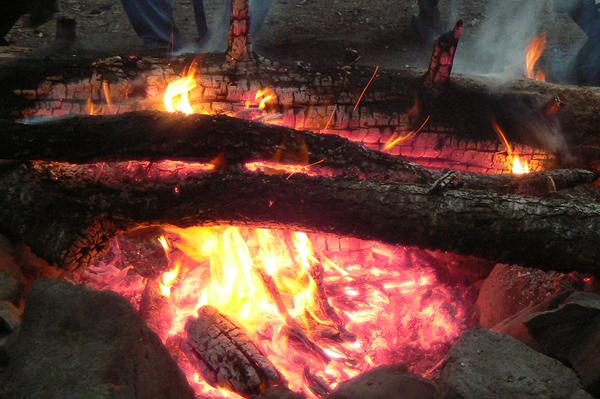 Tonight's group dinner was a full Thanksgiving Dinner. Turkey, mashed potatoes, gravy, cranberries, cauliflower with a cheese sauce, and a cucumber salad.
Night number two was a little easier in the Tent-Cot.
[? ? ?]