It's a good thing the gathering isn't for two weeks yet as the box is demanding more and more attention. Today it was the clasps to keep the lid on: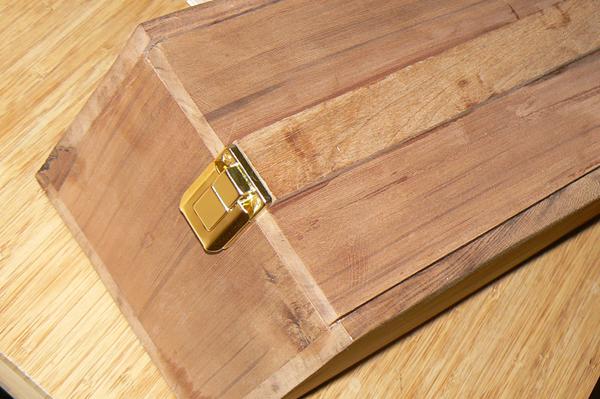 Tomorrow it's the start of the walnut trip around the bottom, or maybe I'll just get some more brass hardware for the corners, or maybe both.
I funny thing happened today. I applied for a job that while I would gladly do, I don't think I have a chance in the world of getting, especially after they tweeted about it and got so much action that it crashed their on-line job site. The company? Alaska Airline The job? Flight attendant. Who better knows how customers want to be treated.
So that's today's short post. Just a quiet evening at home with a seafood salad as the main dinner.
[222.9]