Today's two projects. More work on the box (note brass corners):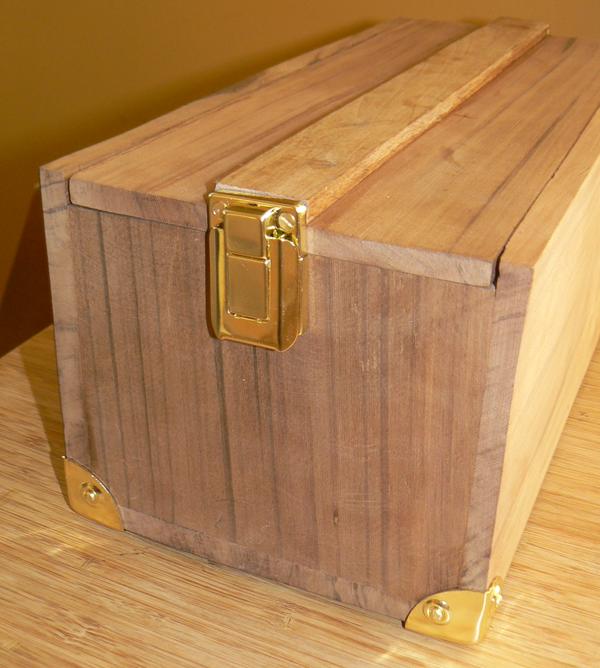 All that's left is to redo the felt on the inside (switching to black fabric on the suggestion of Wonderful) and the final sanding, which I may do at Breitenbush.
Project number two. Securing my front license plate on all four corners so it doesn't peel up going through the car wash: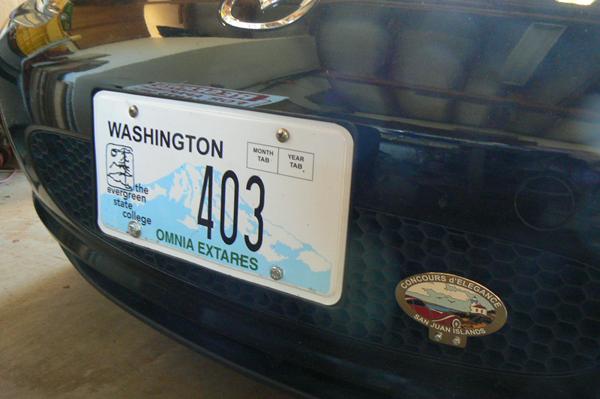 I added a slightly smaller than stock "I Shop at IKEA" frame flipped over in place of the stock frame that didn't have any support for the bottom bolts. I know it's trivial, but the esthetics were just bugging me. And I finally figured out how to attach my "Concours d'Elegance" San Juan Islands badge to the grill — those winged toggle bolt things for attaching heavy things to drywall — they popped right through the honeycomb grill. And now that I look at it, maybe I should have put it on the other side to cover a hole in the honeycomb. Damn.
Other than some errands and a turkey breast over salad, not much to the afternoon and evening until a call to my sis-in-law prompted another trip planning session. Her words, "more often, less time". There go my frequent flier miles… as there seems to be availability on the flights direct into Santa Fe which can't be had for under $500 if you were paying cash. But at 25,000 miles (plus $35 in fees) the account is starting to dwindle.
[225.1]