Work, work, work, meet, meet, meet, bank, bank, bank.
We hit the bank at the wrong time. Three people in front of us. That hour I put in the meter (meter said $2.00 an hour, but charged $3.75 an hour — city budget cuts for new signage).
Two hours later we are out of the bank with:
Business checking account
Matching debit cards
$10,000 line of credit (apparently we both have VERY good credit)
Checks
Deposit slips
And a personal banker
And after all that, after five a bed shows up, yet another project: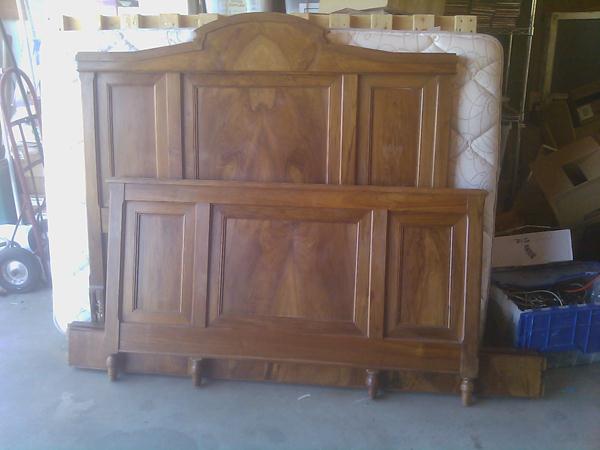 The lower frame has been rebuilt, but I have to do the side rails, steel wool and redo the finish on the bed before I swap it out for the "surfer bed" that currently occupies my bedroom.
It's a solid walnut bed that used to be in my Capital Hill house years ago. I miss it. And it a more appropriate size for my current bedroom.
A repeat of last night's dinner tonight.
[? ? ?]