The day started out rather foggy and overcast. I actually had the heat on running to the grocery store up the hill. Got all the stuff organized for tomorrow's Stick, Fold, Stich, Bitch, and Stuff work-party to complete the photo directory for the Summer Gathering. A week and a half before I'm still squeezing that last person or two in, and having to rearrange cabin assignments (which means reprinting the welcome packet envelopes for those people as well).
But by the time to leave for the opera, the weather looked more like this: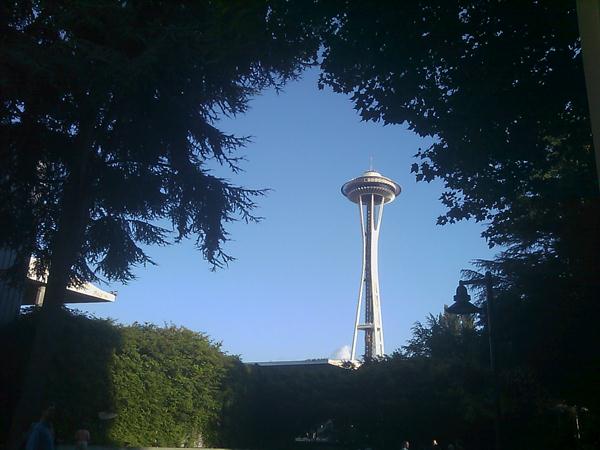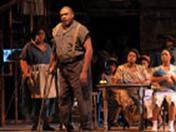 This shot was taken walking to the Opera House to see Porgy and Bess.
I was excited to see Porgy and Bess as I'd heard the music for years, but had never actually seen it performed. Bess was replaced with the Silver Cast Bess, but I didn't feel cheated. I also didn't like it as much as I thought I was going to. At least Wonderful enjoyed himself.
My pre-show chicken breast over salad didn't sustain me until the show let out at 11pm. I confess I stopped by Dick's for two Deluxe burgers — at least I didn't have the fries.
[222.6]