Really, I wasn't planning on doing a wine tasting, it just happened. I was over at Jimmies looking at the racking prototype for the store: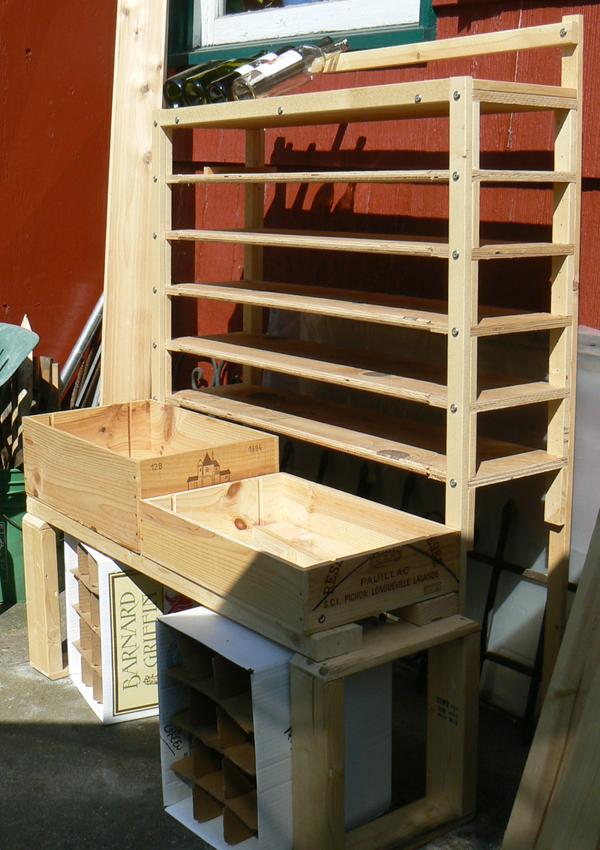 None of the sanding and finishing is done, and there are going to be more adjustments, but this is basically the style.
So, we are sitting around playing with floor plans and where the cash wrap and dishwasher are going and one of the wine reps from yesterday afternoon shows up for a little impromptu wine tasting with the world biggest spit bucket (the yard):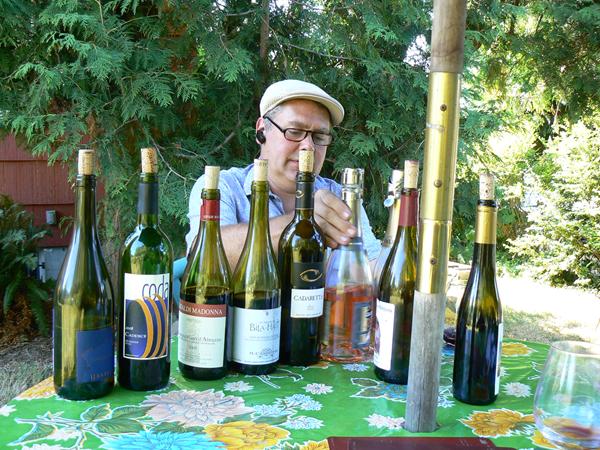 Two Italian rosè sparkling wines started the line up — he brought eight, plus we were sampling some of Jimmies Tres Dindons wines from his basement. I wish I could have stayed longer for seconds, but off to Swandas to say hello to his mother and to drop off some maps for his sister who will be teaching her second graders about maps this school year.
After all that wine and whiskey, another rib-eye seemed appropriate (with an Australian Shiraz).
[221.2]