The routines that we so easily slip into on holiday. Hanging around the cabin, going off for meal-times, not having to worry about cooking or cleaning up except for the cocktail parties.
Before you know it, it's time for the talent show. This a great example of some of the serious talent in our group:
But all too soon it's time for a nightcap and beddy-bye.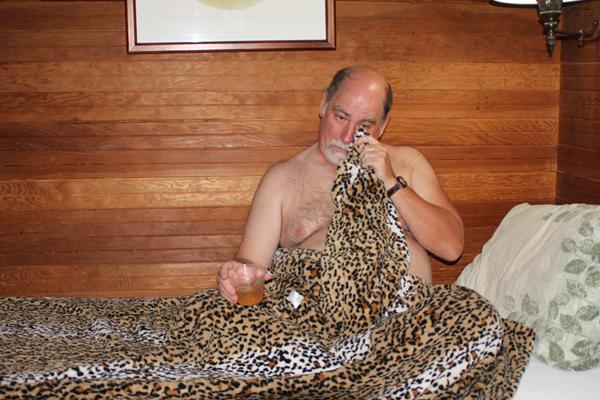 [clueless]