H20Blanco was out before breakfast was served for a little play time with a new friend so I was on my own to run to Costco for more Alli, luckily the lines were short at 11:30 in the morning.
On the way back from Costco I was about six cars from making it over the First Avenue Bridge which was opened for a sailboat going in one direction and what I believe is a crane barge for the South Park Bridge project which they are finally hard at work on (completion date 2013).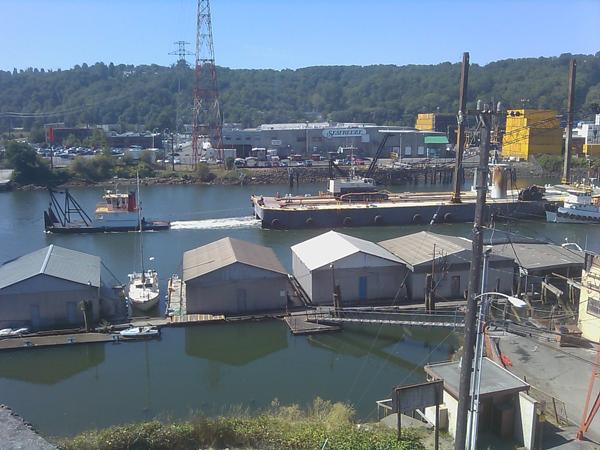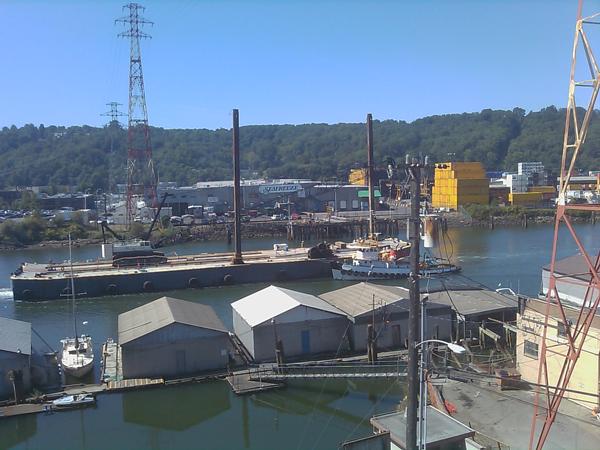 Once Blanco returned it was time to adjust the temperature regulator that he put on the 6-burner Wolf range 6-9 months ago — it would hold a temperature, but it had no relation to what the markings on the dial were. An hour later and we are done with that project and then onto the testing of the sauna heater, which luckily just required a ohm meter. Now all I have to do is build the enclosure and wire it in. Yeah! More projects.
Tonight's meal are some chicken breasts in a green molè sauce, though that phrase is redundant since molè in Spanish for sauce.
Blanco is off tomorrow morning for Portland, right around the time the order from Dunn Lumber appears for the wine racks.
[219.2]