Today is all about turning Big Sticks into Little Stick, and get the car back in the garage after leaving it outside last night accidentally leaving the top down.
Jimmie and Chauffeur Suze arrived about 11am and off to work we went.
While Jimmie chopping I'm doing things like installing a vice on the work bench, and devising a quick way to drill counter-sinks for the screws. How? By using the flexible shaft off the old Kirby vacuum cleaner: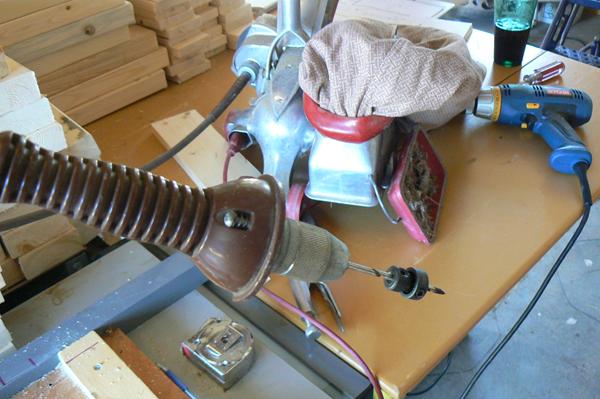 And then it was on to making a router table as part of the table saw: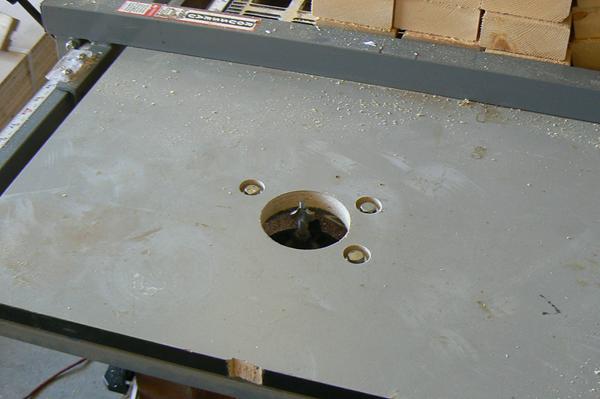 And in the end, lots of little sticks and 60+ shelves: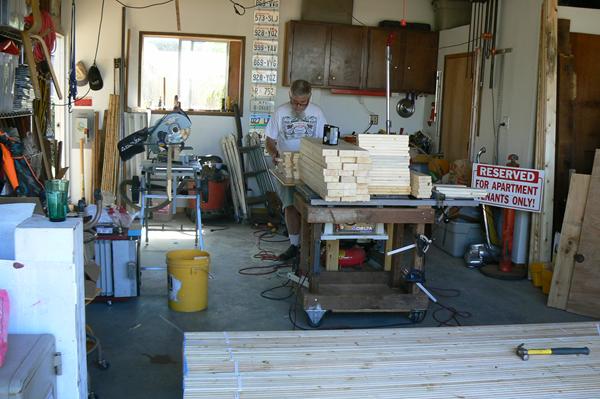 We knocked off about 5pm shortly before Swanda arrived for a steak and salad dinner al fresco. And better yet, that gave Jimmie a ride back to the hill. No need to take the oh so slow Route 60 bus.
[219.8]