You know you have spent too much time in front of the computer when you neck and shoulders star complaining. I'm working on a more easy to post to website for www.madronawinemerchants.com so you can see the latest and greatest. Locating photos, making static pages, doing some sample posts. The list never ends.
But then there was the mid-day E-Bay search for yet another accessory for the Kirby system… the sanding (polishing, massaging) head: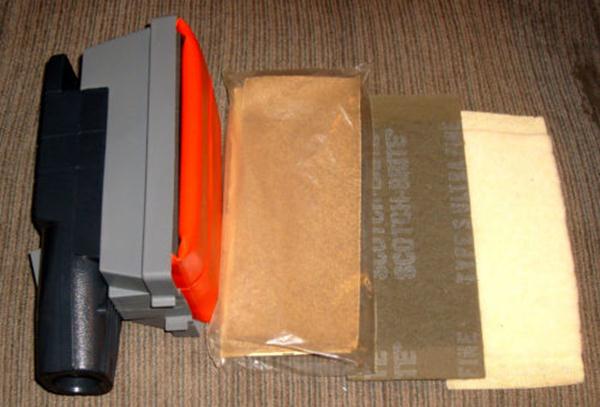 The damn thing vibrates and attaches to the Kirby vacuum, a nice addition to the flexible drill shaft. The review is that it sucks 60-80% of the sanding dust up. That would be nice considering how much shit we have to sand over the next couple of weeks.
The other mid-day excitement was an email response:
"How about tonight, then? No time like the present, huh? Good to see you too."
Time to defrost a half a dozen lamb chops, half a pound of marinated shrimp, prep a salad, pop a bottle of wine, pop a pill.
It was a wonderful evening.
[220.8]