The sander head for the Kirby came in the mail today…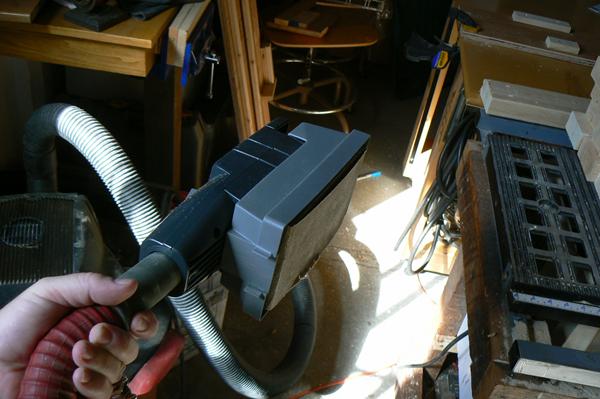 Which got me motivated to see what other shop tools I could make out of Kirby vacuum cleaner parts. How about a spray gun to apply all the polyurethane to the wine rack pieces?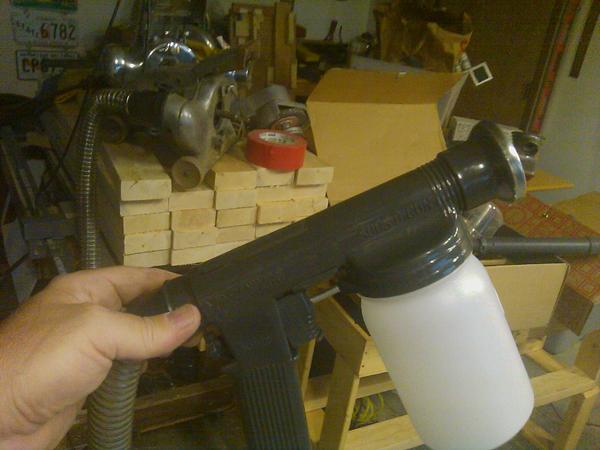 Sure, it's supposed to be for spraying sudsy water, it will be interesting to see if it will spray water-based polyurethane.
And here is a rundown of the three Kirbys that I own: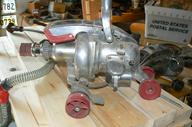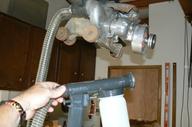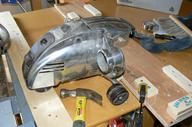 Number one is a Model 509 from 1949 (I kid you not), next up the the Sanitronic-VII model from 65-70, and finally, the streamline Kirby Classic Omega 1CB from 73-76.
Jimmy and Greg showed up around 4:30 just as I finished drilling the cross support 2×4's. Now I just need to do A LOT of sanding. But that's tomorrow.
Half a chicken and salad for dinner tonight.
[221.5]