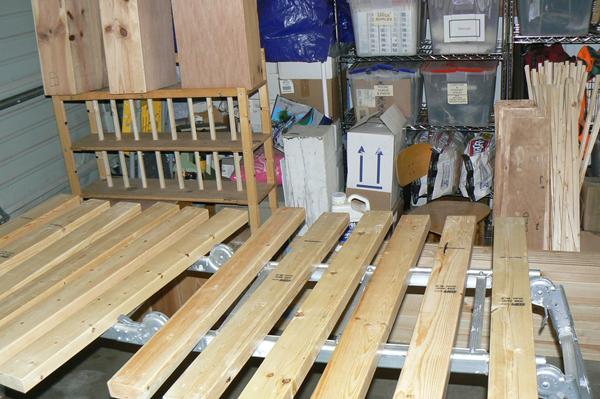 Nope, just cross supports drying after getting sealed — we don't want anyone getting splinters in the shop. In the upper left hand side you see the wooden wince boxes that we'll be using for the lower display shelves.
So, you can tell how I spent my day; sanding and sealing, followed by a partners meeting at 4 and dinner with Swanda and Dancing Bear at 6 and more sealing (the other side) at 9.
And to think, I get to get up tomorrow and do the whole thing again, but with different parts.
I did get some good news after I got back in from the garage. My upgrade to First Class on my Tuesday flight to Honolulu came through, I'm now in seat 1C. Yahoo!
[221.2]