Another day of sand, seal, stack.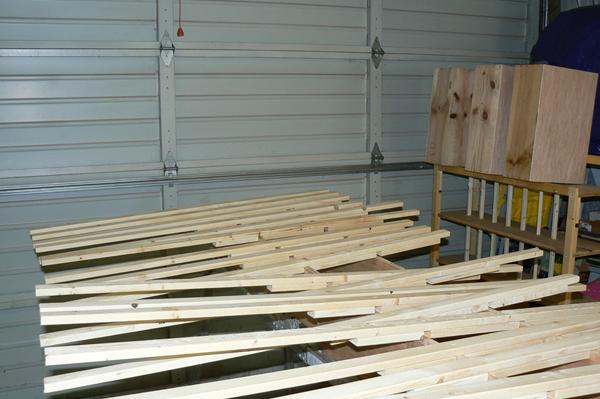 The uprights on the drying rack.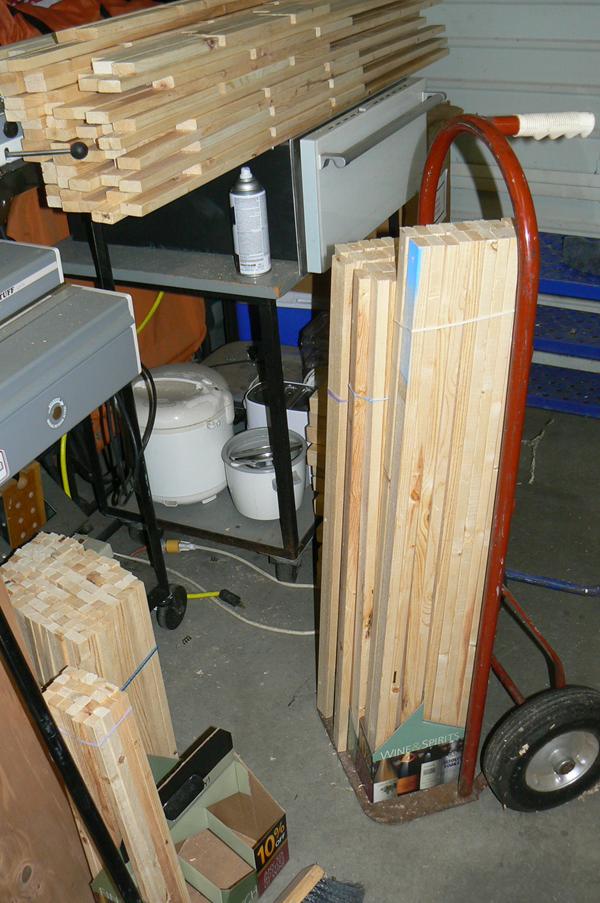 The cross pieces waiting to be sanded tomorrow before I head to the airport.
And for that "dip tray" to speed the process. Total failure — too much polyurethane. I'm back to thinking I need to get a real sprayer since the Kirby one was woefully under-powered, even with using the shop vac to provide a ton of air.
When will it end! Didn't I say that yesterday? At this rate I'll have carpal tunnel syndrome by the time we open the shop.
And speaking of syndromes, or at least medical stuff, one of the colonels (the male one) is going under the knife tomorrow to get a new knee. Please send your thoughts and hopes his way for a speedy recovery.
[220.0]