Mr. Lobster has his breakfast: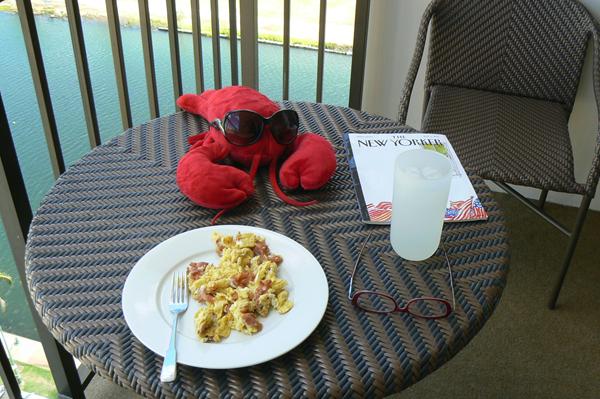 Then relaxes on the lanai (that's white person for deck):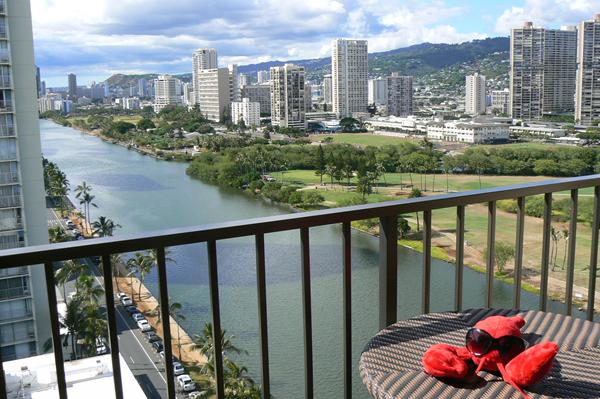 And then for cocktails on the deck in his new shirt and hat combo from the Food Pantry: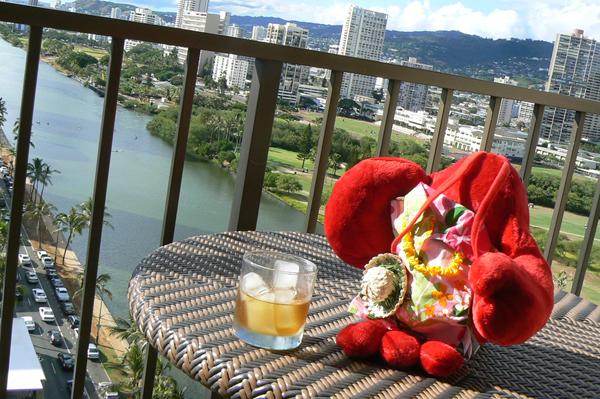 Before a surf and turf dinner (Mr. Lobster being the Surf!):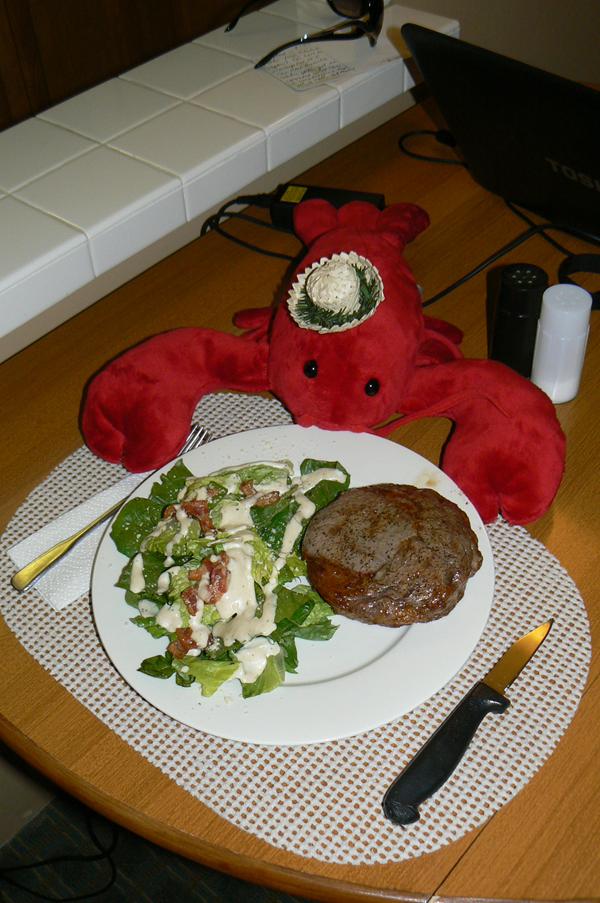 Meanwhile, I'm the one who spent most of the day hunched over a computer (well, except when I went out with Señor Lobster to get a Hawaiian shirt and hat for him).
And I almost forgot to give you the video of the room — which someone already commented on YouTube about my "puke video" camera work:
That video is for SurfBetty to see if the room is better than ours in February.
[? ? ?]