My only comments today are two photos of the garage, mostly clean, and stacked with wine racking pieces: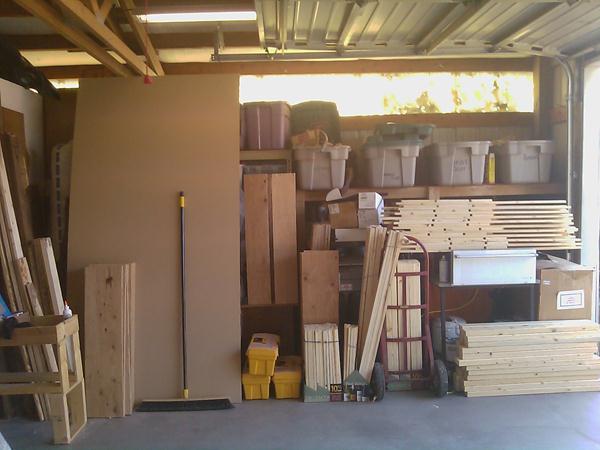 And look, the floor is clean!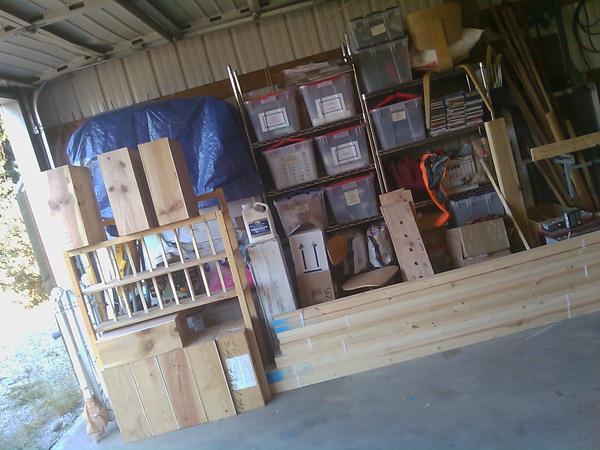 And look, the floor is tilted!
Tomorrow another load comes from Dunn Lumber. At least the car gets one night in the garage with the top down.
Dinner tonight with Swanda, a version of Osso Buco but with lamb shanks. Turned out so good that Swanda drank the broth like a nice soup.
[220.8]