Well, this is my second try at this post. Somehow I managed to delete the post before posting. Damn.
Finished trimming out all the cabinets today, including the bottle rack for the main glass case: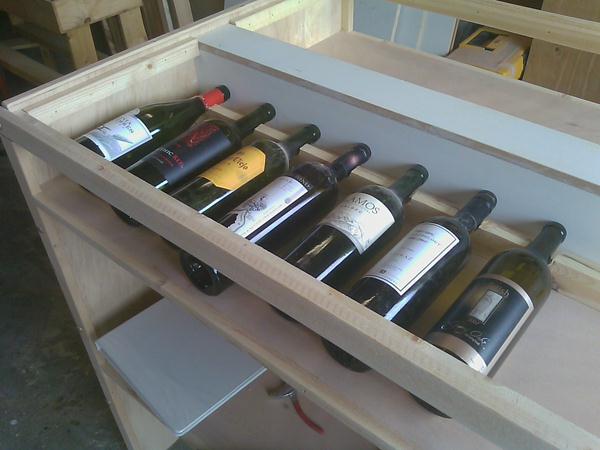 Not bad looking, wish I had more empties to fill up the rack for a better photo.
Got out of the shop and on the road at 5:15, just in time for the rush hour fight to Woodinville. I'm off to a whiskey tasting at the Woodinville Whiskey Company.
My dear friend Jill bought me this as an early birthday present — last March. It was a Groupon deal that filled up so quickly this was the first date available. So the deal is, arrive, sample their vodka (interesting but expensive), meet one of the co-owners for a talk about the still, get your photo taken with David Pickerell, their contract Master Distiller (and former Master Distiller for Maker's Mark), and then head to the "heavy appetizer" buffet table. Heavy meaning ribs, pulled pork deviled eggs, etc. Stand around, eat meet the other owner passing out samples of their White Dog (unaged whiskey), move to the presentation (an hour plus), when a prize (Bourbon Straight, The Uncut and Unfiltered Story of American Whiskey), and then sample some of their aged bourbon which they will release in November.
Whew.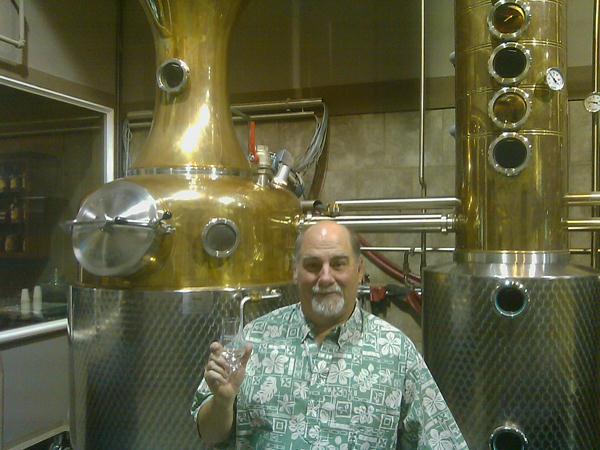 In front of their still.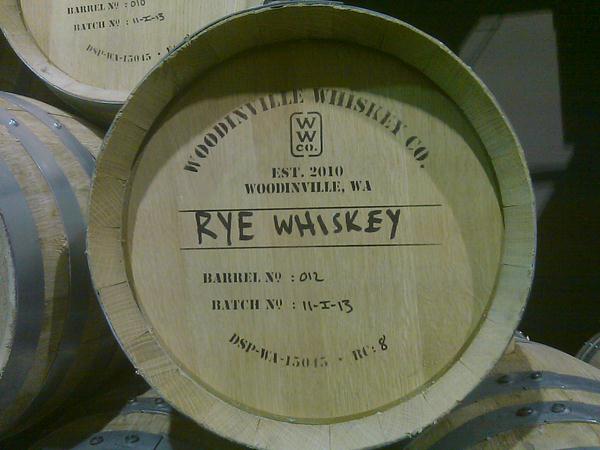 Wish I could afford one of these!
And then the slog back home for a full glass or two of bourbon.
Thanks Jill.
[217.4]