The problem with one-day cruises is that they are one day.
Why? You don't get to sleep in, you don't get to enjoy a leisurely breakfast, you are basically are booted off the boat in the morning half awake.
The woes of leisure time.
We are booked into the WorldMark at The Canadian, but arriving at 9am is almost a certain guarantee of not having your room available. Well, for us. The couple behind us, also from the Princess cruise, and oddly enough also on the Carnival Cruise tomorrow did have their room ready. We, on the other hand, stashed our luggage and pondered the day ahead of us.
The day turned out to be me going in search of a cane for DancingBear, who had a large flare-up of his gout last night resulting in a swollen knee and a pity line-cut through customs this morning. Serious hobbling and pain. After a bit of a roundabout walk found him an "on sale" folding cane at Shoppers Drug Mart, along with some Ibuprofen for the swelling. Next up was a little brunch at The Elbow Room (DB had the Club Sandwich, I ate the side salad that came with it). One last stop at a drug store for some liniment that is prescription in the states and over the counter here in CanadaLand.
By noon we were back at the front desk but to no avail — we decamped to the Game Room of the building which was actually a really good idea. Nice couches, bathrooms, pool table (not that we played) and close enough to the front office to get their wi-fi signal. If you are going to be stuck some place for a couple of hours, not a bad option.
Finally at 2:30 we got into our 2-bedroom corner unit. Stunning as always (search for previous videos of the WorldMark at The Canadian).
Shopping run at 5 for party supplies — we have a total of seven people coming, was to be eight, but at the last minute Solus+ cancelled having a "bad eye day" from getting a fire hose in the eye at the summer gathering.
Lots of good food and conversation — most flat surfaces filled with platters of food as you can't really do a sit down meal for more than four people in the tiny dining nook.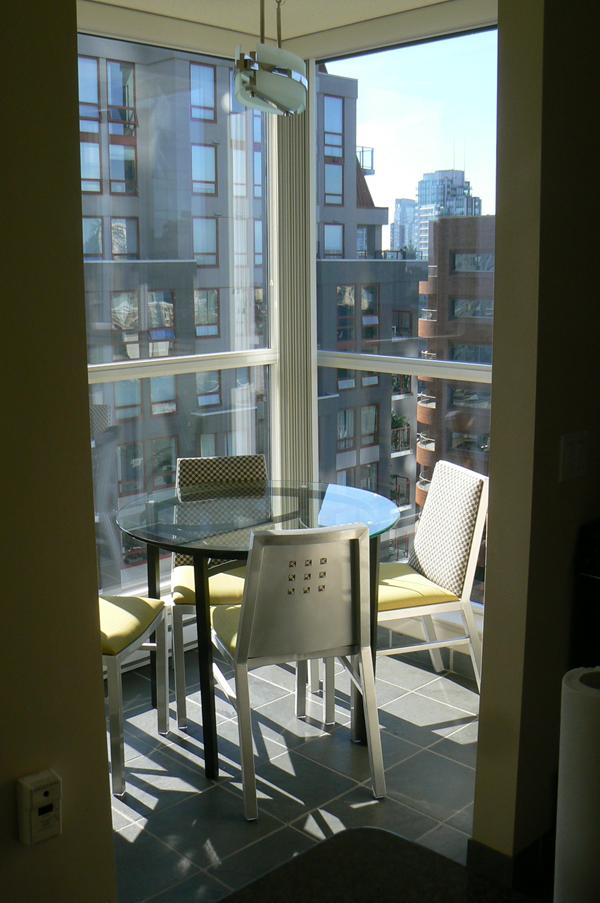 Once again late to bed, but at least I don't have to get up early tomorrow as we don't board the ship until noon.
[? ? ?]