More sawdust today. Goal? A cabinet to hold the dishwasher I ordered the other day, and the warming drawer that Jimmy is putting up with.
The completed base — from patched pieces of MDF (medium density fiberboard):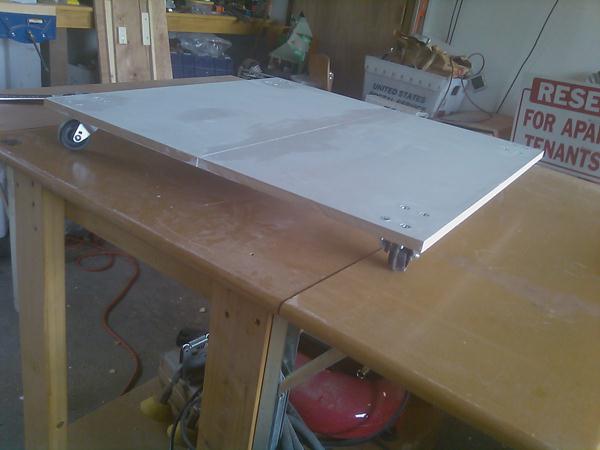 We need it to be a "portable" unit, but also NSF (National Sanitation Foundation?) certified, which a couple of the home models of dishwashers meet the standards.
By the time it was dinner break, I'd gotten this far: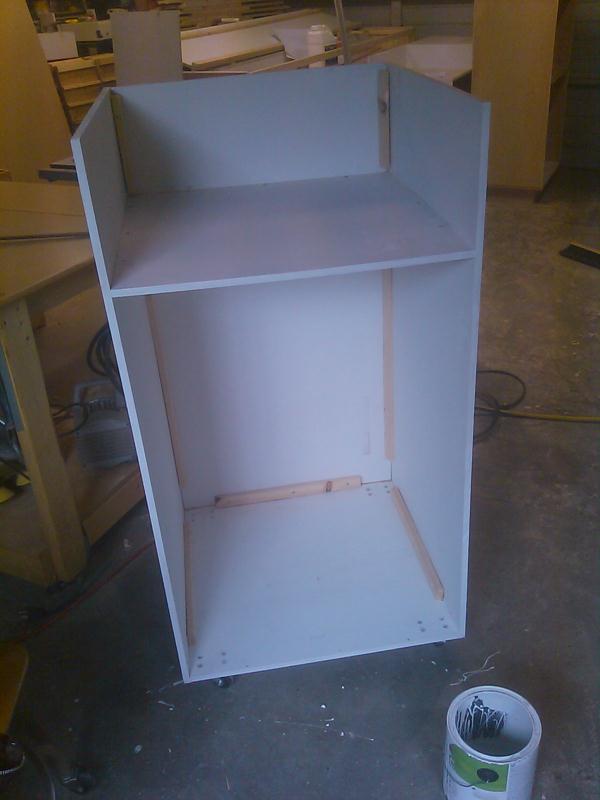 The top space will be for the warming oven, and once the top is on, we can stack racks of glassware on the top.
I got further along, but I was so dusty from the day that after dinner (steak, slaw, repeat of last night) my jeans and shirt were in the wash (I want the jeans for tomorrows trip to Tucson) so I was out after supper in my bathrobe putting most of the finishing touches on (the top, sanding, priming, etc.). Hence, no photo.
[214.6 — haven't seen that number in about three years!]