Thank you Gnarlene for the lend of the truck today. Two loads later I have enough room to park the Miata in the garage!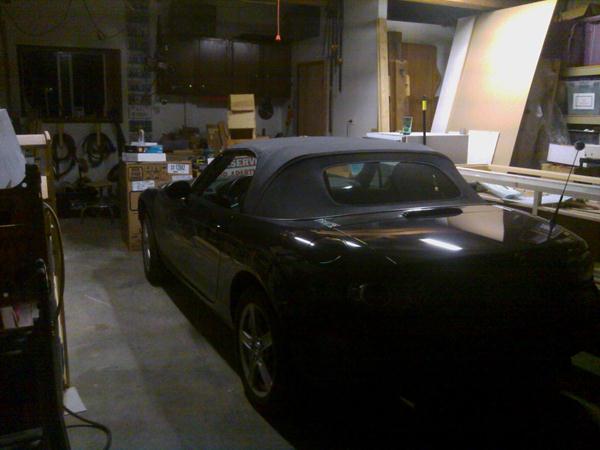 Sorry it's crappy, but it's a cell phone photo. Still a ton of stuff in there but still the first time in months that the car has been in the garage.
Of course, now the store is stuffed with stuff waiting to be assembled.
A box run and dinner at Swanda's place… and after a bone-in chicken breast, it was time to configure a computer for the maid.
Long night.
[212.7]