Another day of running around doing stuff for the shop:
Borrow truck (again)
Load dishwasher and cabinet in truck
Get stuck in traffic due to SR-520 closure
Drop off stuff at store
Return truck
Walk home
Make one more champagne rack leg
Get stuck in different traffic
Return to store
Work until 6:30
Whew! But the sign vinyl is up (thanks Rachel!)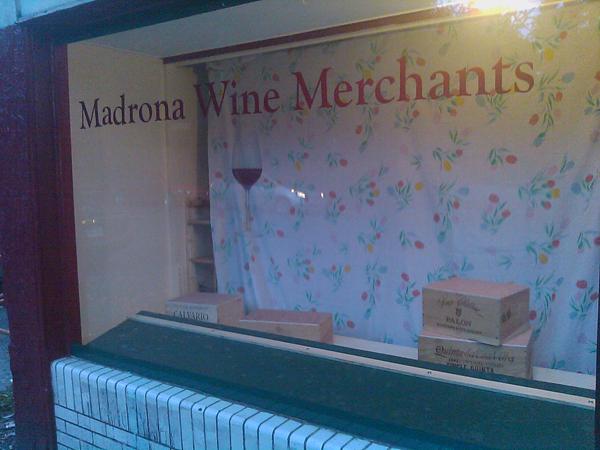 Guess I should have taken a shot of the door as well. Oh well. And still no keys to the front door even though our lease started today.
Came home and started working on dinner: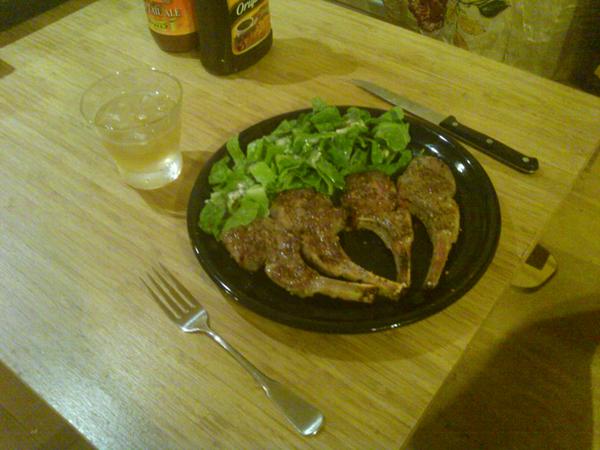 Last but not least, finally figured out how to use a $99 companion fare that was about to expire. Rich and I are going to Hawaii for his birthday, and probably staying at Fort DeRussy, the military hotel right on the beach. Nice to travel with ex-military!
[214.1]