By the time I left the shop at 3:30 this afternoon, all the wall racks were assembled leaving the floor racks yet to do, but now at least there is room to do it.
The floor rack pieces being used as a carrier for where I have waxed the floor: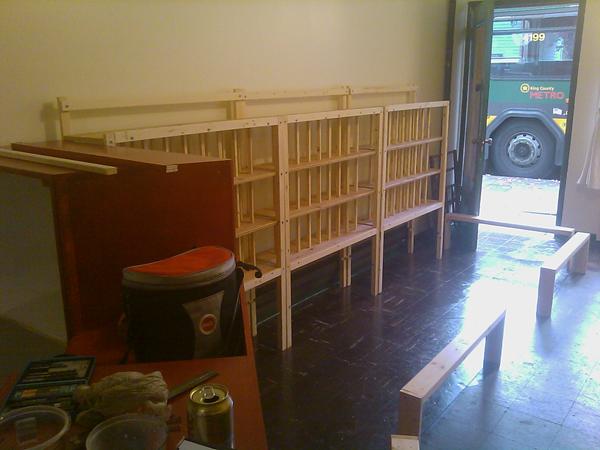 Jimmy attaching the next section of racks to the wall — these racks aren't going anywhere in an earthquake: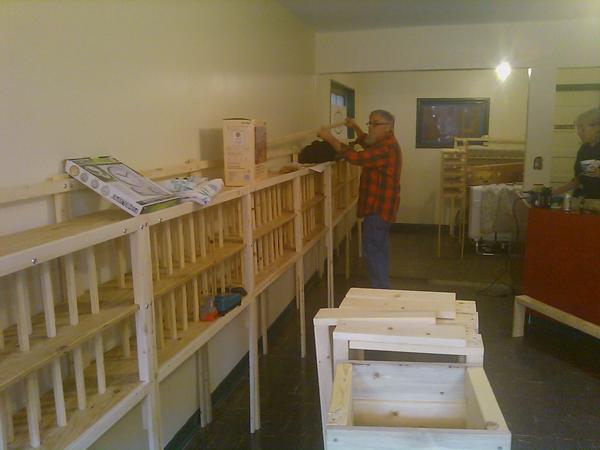 And the reason I left at 3:30, to back bread and grill ribs for Dancing Bear. It felt really good to be back in the kitchen, rather than too exhausted to cook: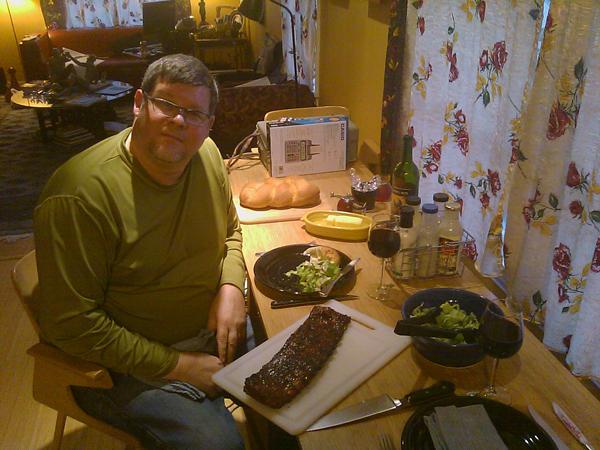 Still no luck on getting an upgrade in either direction for my ed-eye mileage-run to Miami tomorrow. Wish me luck.
[213.5]