This would be me on my way to the plane last night — with a touch of Swanda's Fall Decoration.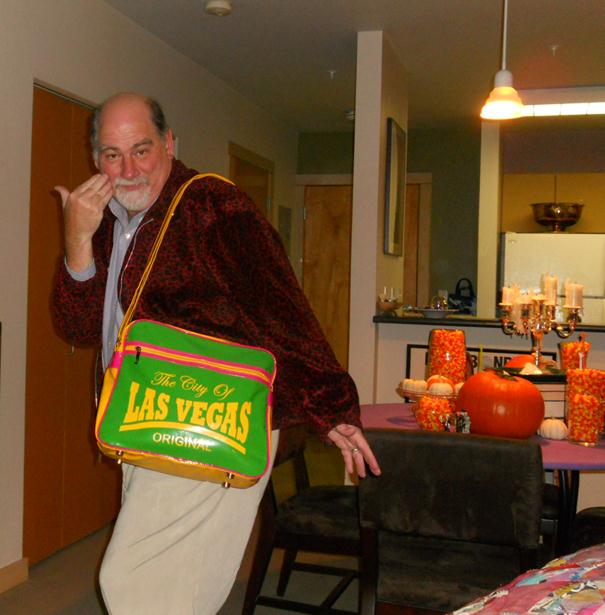 Too bad I'm not headed to Las Vegas (not enough miles).
Three scotches and half a sleeping pill means a restful flight to Miami, even in coach (albeit in 6C with extra legroom). Hour and a half on the ground (with a little present purchase for Swanda) and I'm back in the air, in the same seat, on the same airplane I flew in on. Still in coach — six people in front of me. Apparently there are A LOT of Gold MVPs on this flight (probably, like me, racking up the miles). At $330 round-trip SEA-MIA I can see why.
We are 45 minutes late getting out of Miami to return to Seattle. The cause: the two medical emergencies on the flight in that I mostly slept through. Apparently two women needed oxygen, meaning that both tanks were partial and we needed at least one full to take off.
Another scotch and the other half of the sleeping pill and I'm out for most of the trip and arrive feeling amazingly refreshed for someone who has flown to the other side of the county and back in under 24 hours.
Light rail back to the apartment to grab the car, Home Depot for hardware and lumber for the store, home for a shower and change of clothes, chop and drill some lumber for the last couple of lower racks and off to the shop. The plan was that at 5PM there was a tasting in Fremont, but I found the shop locked and Jimmy at home — but with the key for the shop so we made a run back up the hill to install the computer. We did get to a tasting, but only because one of the wine reps dropped by.
I must say that I was a little tired by the time I got back to the house around 7.
After a dinner of Italian sausages and kraut, long phone calls with both the faux-nephews about their travel plans. Faux as in "my dead brother's widow's new husbands nephews".
Oops! The other odd picture. Tonight's wine. Can't wait until the store is stocked so I can stop buying my wine at Safeway!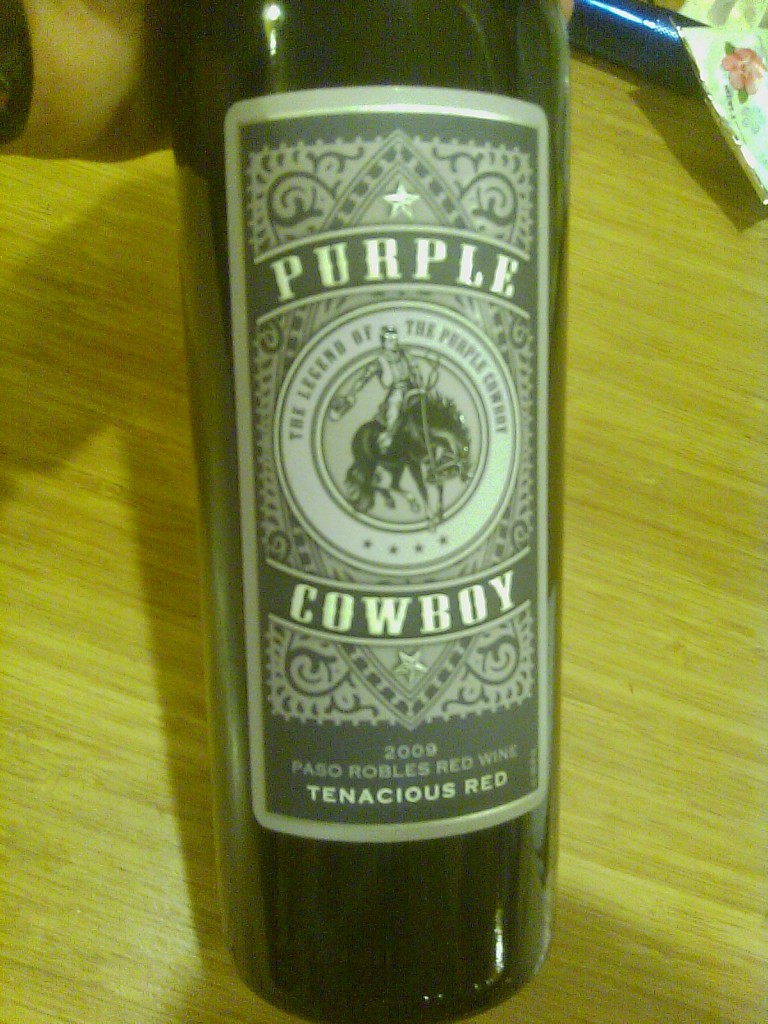 [? ? ?]