Today the crew at the house is insulating the floor and putting down new plastic in the crawl space.
As for me, it's borrowing Gnarlene's truck again to move the last display fixture from the garage to the shop. You can see a glimpse of the new rack in this shot: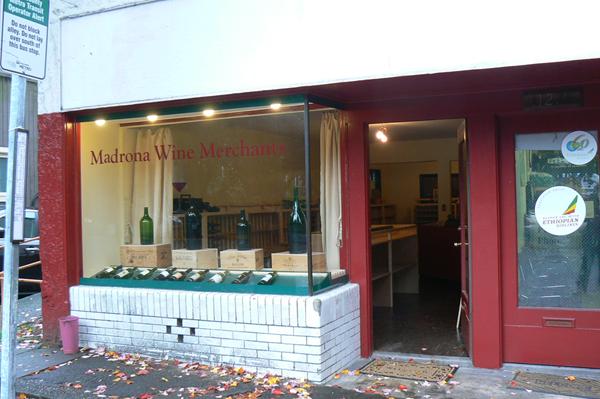 Only two more racks to build and we are done.
On the way back to the shop, stopped at Encore and inquired about glass racks (not that we have a dishwasher installed yet) and a single wide glass front fridge for the white wines and champagne. Hopefully next week they will have a ¾ size fridge available, but no used glass racks in the size we need at this point.
Had to leave the shop at a little after three to meet the boys (Mark and Onyx) at the house. They are going up on a little holiday — tomorrow (way too damn early) we leave for Victoria.
Dinner of a chef salad, a couple of pork tenderloins, fresh rosemary challah, and a couple of different versions of the 2007 Bonny Doon le Cigare Volante. Yum
And, of course, stayed up way to late gabbing.
[213.5]