Up again early this morning. The insulation crews are returning to finish winterization of the house, followed by a 10am phone interview with Alaska that whatever the opposite of "nailed it" that would be how that went, then I'm off to the store to do the last bits of this and that before the doors open at noon. Here is a look around just prior to opening.
By 6pm once the after work crowd arrived, the scene was a little different: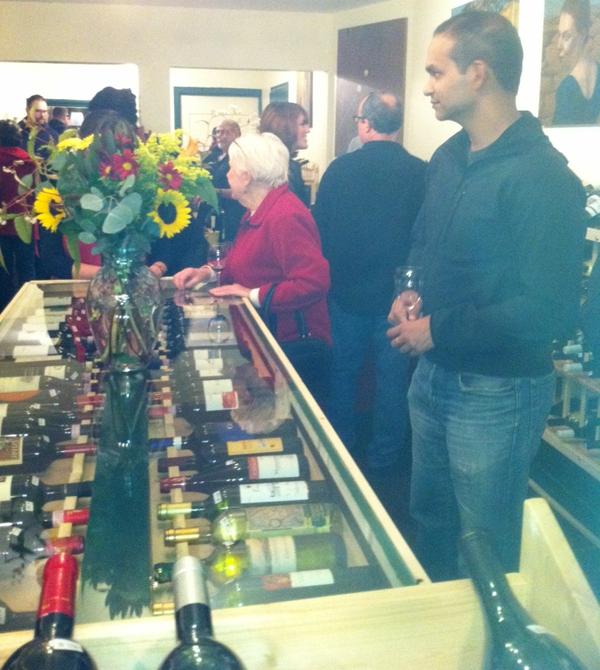 Luckily opening day went better than my phone interview. It wasn't until 8pm that I was home and working on dinner. I had to swing by Safeway on Capital Hill as the refrigerator was totally bare. For once, that store actually had stuff in the bargain bin. Rib eye steak for tonight, thick pork chops for other nights.
More stuff on the "to-do" list than I can get done tonight, but at least I had a wonderful chat with Wonderful who came to grab opera tickets.
[214.8]