Mostly not in the shop, but that doesn't mean I'm not doing shop business.
Blog posts
Parts for additional 18″ rack
New business cards
Table tents
I did run up to the shop for two reasons, to meet up with Jeff and Marvin and pick up half a 25# bag of bread flower and to pick up some wine for the house. Amazingly, I'd let myself run out. How can that be now that I have access to a very large cellar.
Tonight's wine (to go with the pork chops) is from Sicily: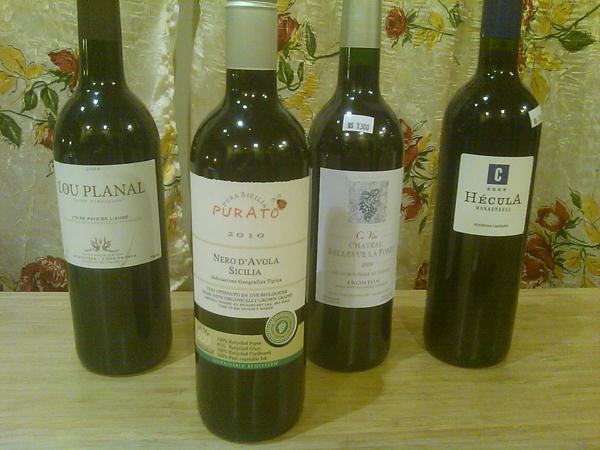 2010 Purato ($11)

Nero d'Avola

100% Nero d'Avola

The Purato is made from organic vineyards in the south eastern region of Sicily. The wine is rich with big berry and cherry flavors balanced out by dry tannins and good acidity.

Organic

The wines in the background are three more of the six bottle Madrona Wines Monthly November Red Selections.
Stayed up too late for having to open the shop tomorrow, but that's life.
[213.5]