On the way to meet Helene at Amtrak for our trip today, spied these two cars in the yard:
The Mid-America City of Angels is a car for lease (http://www.midamericarailcar.com/pages/fleet.html) but what is weird (other than my obsession with private rail cars) is that it isn't listed on their fleet roster, and it's last known owner was a Heritage museum in Omaha (home to Warren Buffet who now owns BNSF). I believe it's a lounge car.
The other car in the yard: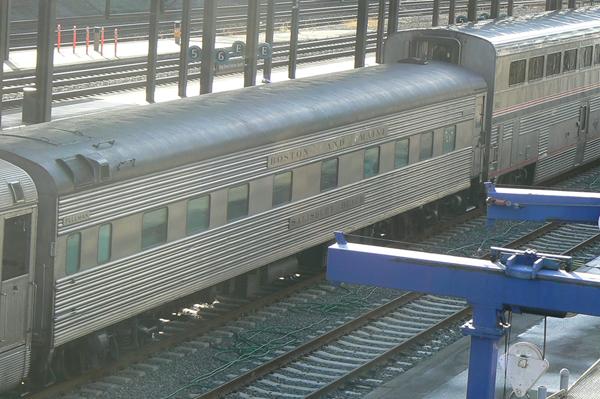 The Boston and Maine Salibury Beach sleeping car (http://salisburybeachrailtravel.com/). Odd that the two are travelling together, well maybe not. One lounge, one sleeper.
We got to the airport in plenty of time, flights were on time with was really good because we had a 40 minutes connection at SFO with checked baggage, and still had time to grab a snack for the second flight.
Brother Jon picked us up at the airport (so I could have a couple of scotches on the plane) and whisked us to "secure undisclosed location".
More on that tomorrow. Suffice it to say, we all made it safe and sound.
[214.0]