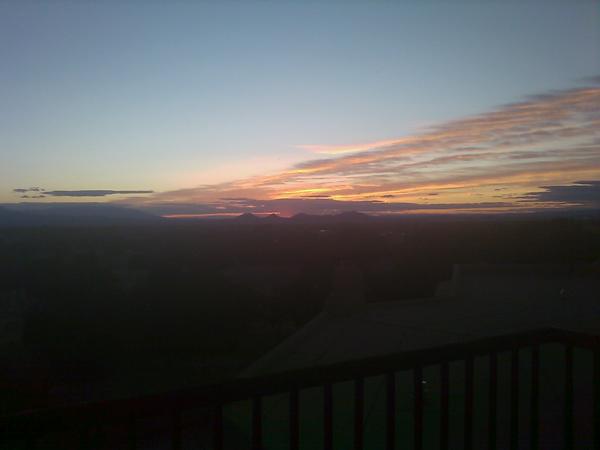 I forgot to post this picture of the sunset last night from my parent's balcony (while working on mom's computer).
After finally getting her email to work this morning, it left me precious little time to wolf down a tamale before we headed to the airport in Albuquerque. Flights running on-time, got to SFO with plenty of time for a late lunch which started off with oysters: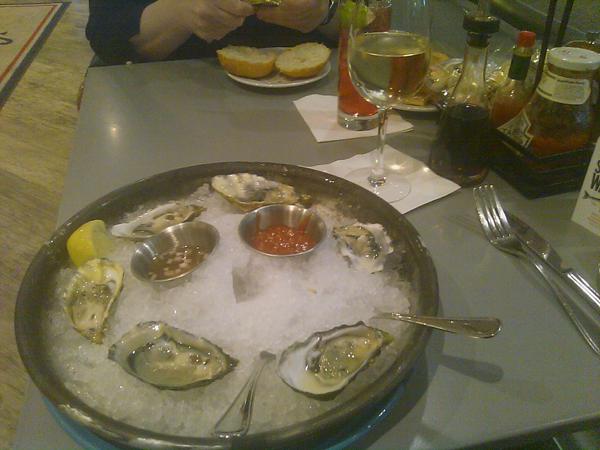 And then moved on to the Crab Louis:
And today's odd picture… a United regional jet that seriously either needs a new paint job to maybe just be retired.

It was 8:30 by the time I'd stowed the luggage in the trunk and gone up to apartment to pick up the small packages. Didn't finally get home until 10pm.
Long day.
[212.0]