Thank god for mid-day flights.
12:55pm departure and I'm at the airport a couple of hours before that having cocktails and eating free food. It may be $300 a year for the airline club, but I think I'm getting my monies worth.
Flight was running 40 minutes late, but I don't' have bags so Dan beats me to baggage claim since I'm at the end of A concourse and walk over the sky bridge.
Stuck in rush hour traffic, our dinner guest arrives before us and lets himself in to start cooking. A Yemeni recipe featuring chicken, sausage, turmeric, paprika, garlic and a thickener to make a gravy for a stunning stew like dish, with cashew green beans with lemon zest on the side with a bunch of roasted root vegetables. Damn that was good for just arriving from the airport.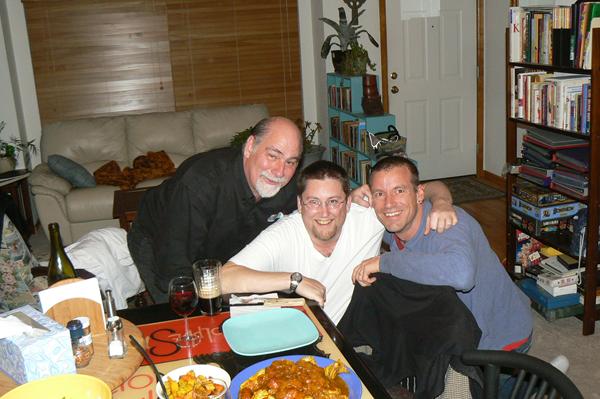 Boys night in.
It's a hard way to earn the lst of my Alaska miles to hit MVP Gold.
[214.0]