Nice to sleep in for once, though the sounds of construction don't make it easy.
By 10am I've picked up the BagBoy again to spend the day hanging out watching movies and other stuff, like a late breakfast and a late lunch.
By 5:30 he's back home. I think we really have about 12 hours around each other before we are totally bored.
For today's picture, we should title this "Uncle Markie in an XL rather than an XXL":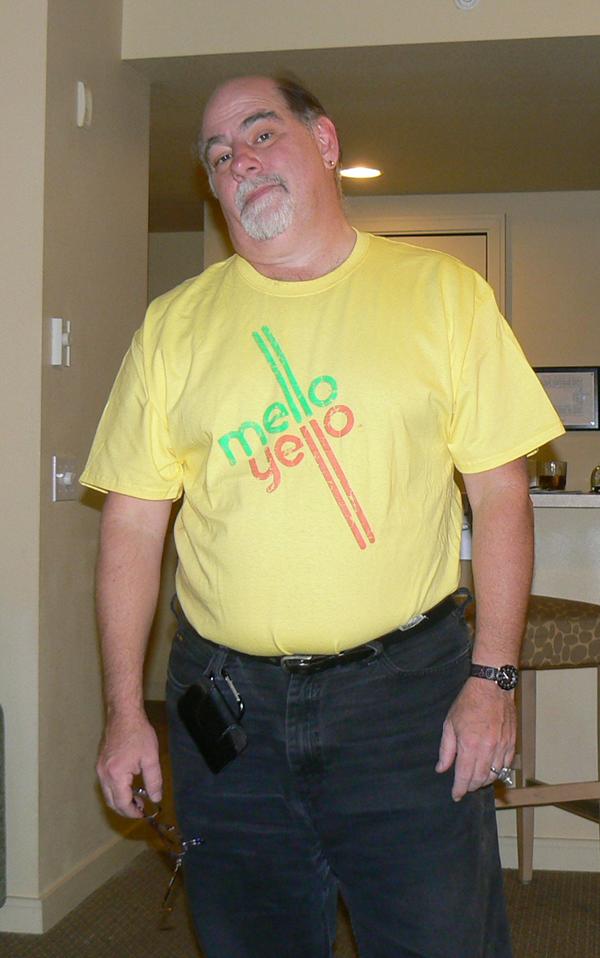 Mind you, that was before it was washed the first time. Time will tell after the wash tonight.
Salad and a rolled skirt steak for dinner tonight.
[? ? ?]