Lazy morning followed by "Owner Re-Education" — the things that I'll do for $75 an hour. And they worked me over. First the novice (who really didn't know shit), then the shark, then the branch manager — all trying go get me to buy more WorldMark points. It didn't work. It did get me thinking about adding another 5,000 point at some point, probably after I sell (if and when I can) my current house.
Other than a stop at Safeway in Kelso (bought a ton of marked down meat there as well) it was a straight shot back to the city and some late afternoon errands:
Pick up shirts at the cleaners
Stop by the apartment for a ton of packages:
Kindle Fire
Hard disc enclosure to extract files from my mother's old hard drive
Toner cartridge for the shop printer
4 bottles of wine from Bonny Doon
4 plastic travel wine glasses
Had a couple of cocktails while we figured out the plans for Thanksgiving Dinner (McCormicks) and for the Cooking Class at Anitas on the 19th where we are making Pimms Cups for the crowd. In case you don't know what a Pimms Cup is: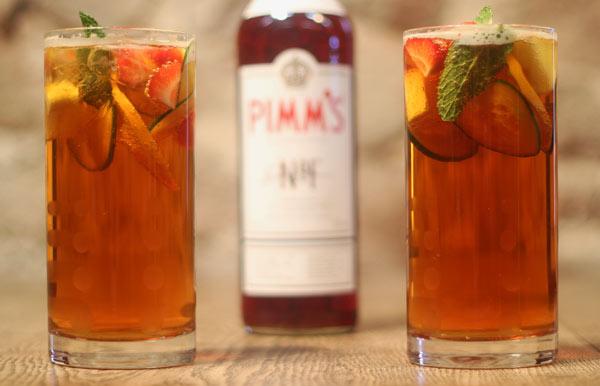 Traditional Drinks Used: Pimm's, the original No1 Cup, and Lemonade. Add three parts lemonade to one part Pimm's No1 Cup (no weaker, ice is added and today Pimm's is made and bottled with a much lower alcohol content than it was years ago — see the notes below).
Optional Drink Added: replace one-third of the lemonade with one-third ginger ale or ginger beer.
Serve In: High Ball Glass: A Tall Straight Glass.
Serve Chilled: Pimms must be served cold. Serve with ice cubes (not crushed ice).
The Garnish: Make sure that each drink has at least one of all the separate ingredients of mint and fruits added and poured in (depending on the recipe) and stirred — this is easy to do if making each glass singly, but harder to do if serving from a jug.
For a historical discussion, try here: http://historicalfoods.com/pimms-cocktail-recipe
Dragged myself home, made dinner, got files off one of the drives from the New Mexico trip, reformatted another one (still one to go), but oddly, didn't have any time left to play with the Kindle.
Oh well. There is always tomorrow.
[? ? ?]