It must be a real job, it takes an alarm clock to get me up and running.
My work schedule on Sunday is 11-5pm. Normally Sunday's are fairly light days, but as we head into the holiday season people are walking out the door with full and half cases of wine. So, number of people was down, but they were buying twice as much leaving me lots of down time to continue to work on the wine description cards. We are getting closer to at least having the vintage and pricing information on each of the wines. Still lots of them that need to be reprinted vertically, but guessing my Tuesday will be filled with that. Tuesday will be the first Tuesday we have been open, and we will continue to be open Tuesday through New Years and then re-evaluate whether it makes sense.
One of the last customers of the day was a fellow merchant on 34th. Seems she comes in at the end of her shop day and picked up a bottle of white wine. Add the owner of the restaurant next door that picked up three bottles in the middle of the afternoon, and you have a lot of business support for our store. Gives me a hopeful feeling about the future.
I've started playing with my new Kindle Fire — but realized I need to get a cable to transfer my music to it since I don't want to pay $20 a year for music storage in the cloud. You'd think that would come with Prime Membership — and maybe it does but I've been focused on other stuff at the moment.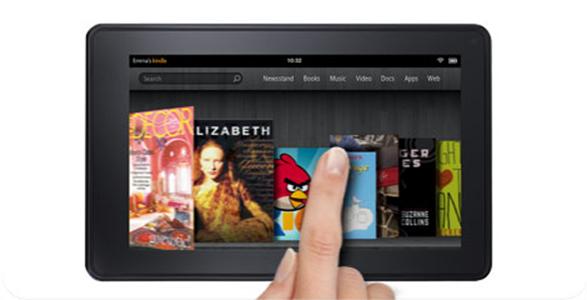 Thanks Swanda for the folding cover — I'd planned on either sewing one or having Jen from Greenfire make me a drilled out book cover for it (may still do that!).
Locked up the shop a little after 5 and headed to Jim's place for an early Thanksgiving — ten of us around the table, and at least that many different bottles of wine. Actually made it out of there at 9, but was in bed and lights out before the news was over —put under by the turkey.
[212.0]